Roman Yaremchuk: "In the break the coach found the necessary words"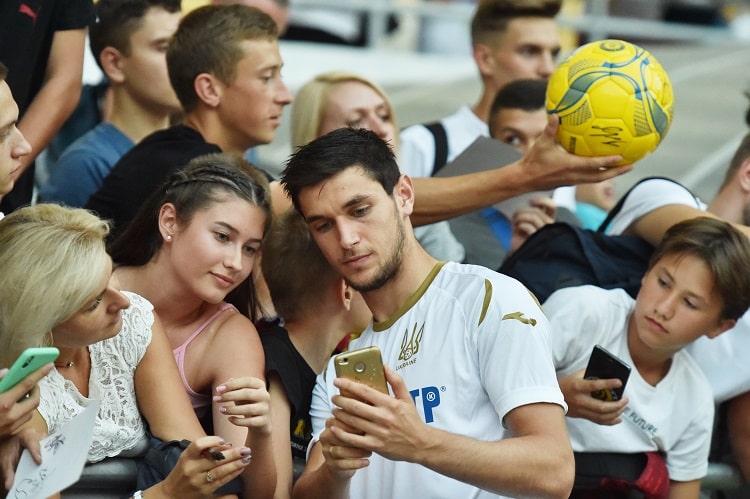 Forward of the national team of Ukraine Roman Yaremchuk commented on the result of the friendly match against Nigeria.
Yesterday, the blue and yellows played a difficult match, in the course of which they lost - 0: 2, but managed to snatch a draw. Roman Yaremchuk scored the last goal in the match. After the game, the striker commented on its result.
— How satisfied is the team with their actions?
- Probably, we can be satisfied with the result, because we snatched a draw in the match we lost, and now we will go to clubs in a good mood.
— Comment on your goal.
- I have not seen a repeat. Some say there was a hand, some say there wasn't. However, the score was 2: 2, everyone is happy.
- In the first half, rivals literally scattered you. What is the national team of Nigeria in terms of physics?
- We could not leave rivals alone, give them a chance to do so. I have played with many Nigerians in Belgium, I know their strengths. I said earlier that it would be very difficult with them.
- How is it to go to the second half with a score of 0: 2?
- Psychologically, it is very difficult. We had a bad first half. However, during the break the coach found the necessary words, and the second half of the meeting left a pleasant impression.
- Today in the center of the field Zinchenko and Malinovsky played without Stepanenko. Did you feel his absence?
- We understand that Taras is the leader of the team. It is really very difficult without it. He is able to close the zones so that opponents can not even get the ball. All heels behind him, he wins the whole fight, cleans up. Stepanenko is a real supporter, a man of character, a real leader. We did not have enough of these strengths, which Nigeria took advantage of.
After a confident victory over the coma ...