WU-17: in the first match with the Latvian team the Ukrainian national team won with a devastating score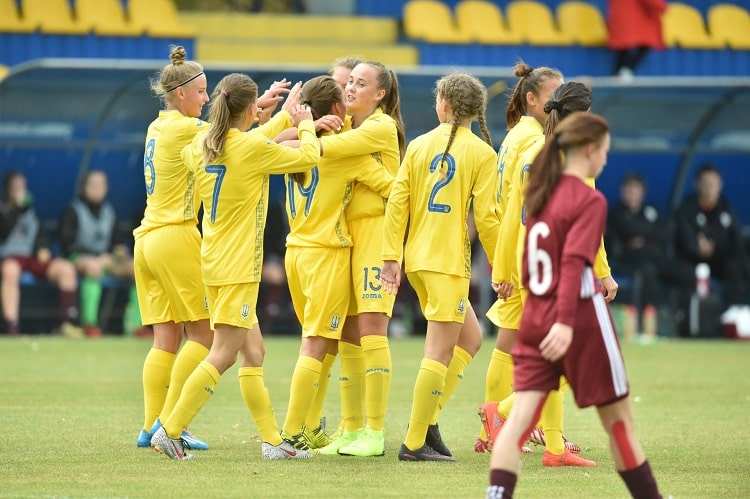 Today in Kiev at the STC. V. Bannikov held a friendly match between the national teams WU-17 Ukraine and Latvia.
The game took place with the total advantage of the blue and yellows, who before the break forced the rivals to get the ball out of their net five times. Yulia Khrystyuk scored twice after excellent free kicks and from the game, and between these goals Nadiya Ivanchenko also managed to score in the ninth.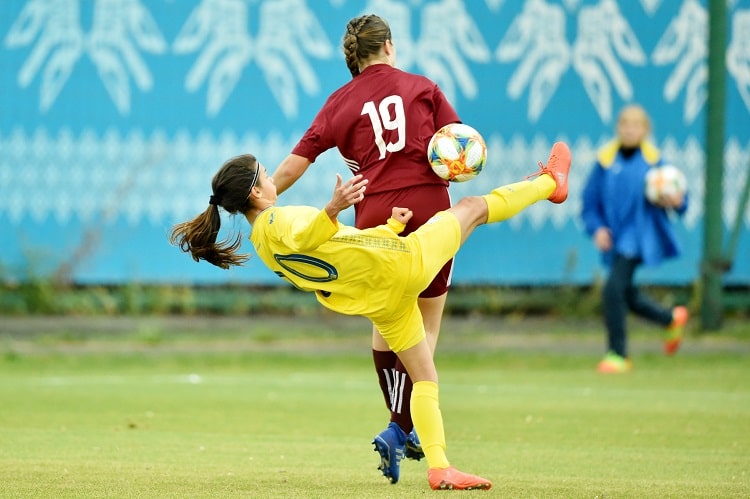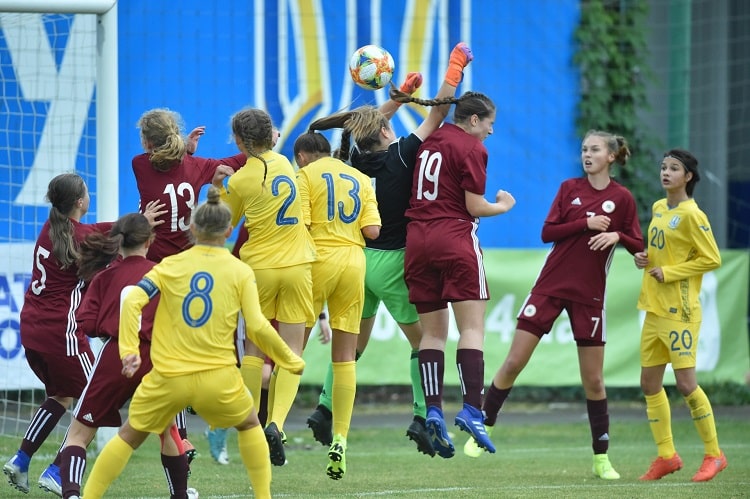 Photo by Pavlo Kubanov
Also in the first half, Diana Muschenska successfully played in the finish, and Diana Semkiv scored after a flank pass. After the break, the advantage of the Ukrainians was consolidated by Natalia Kornatska.
Friendly Match
Ukraine (WU-17) - LatviaWU-17) - 6: 0 (5: 0)
Goals: Khristyuk (10, 21), Ivanchenko (16), Mushchenska (40), Semkiv (42), Kornatskaya (64).
Ukraine: Kelyushik (Gadada, 67), Semkiv (Molodyuk, 81), Ivanchenko (Golovina, 67), Khristyuk (Kishchak, 81), Olkhova, Tyan, Kotik (Genik, 67), Mironenko (Voitenko, 46), Kukharenko (Kornatska, 43), Mushchenska (Dovganik, 46), Glushchenko (Kislyak, 46).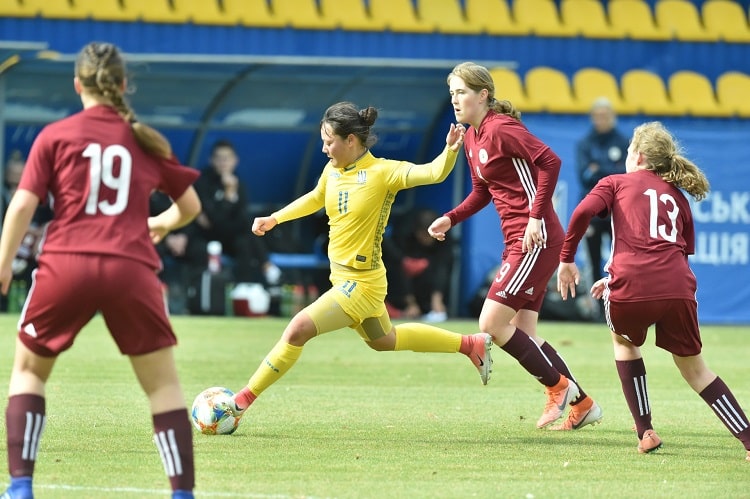 Photo by Pavlo Kubanov
Another match between these teams will take place on September 21 at the STC. V. Bannikov (beginning - at 14.00).
Recall that Sergei Sapronov's team is preparing for the qualifying round European Championship 2020 (WU-17). From October 20 to October 26, Ukraine will compete with hostesses, as well as national teams from the Czech Republic and Georgia, for the tour to the next round. Elite rounds of the tournament will be held in spring 2020.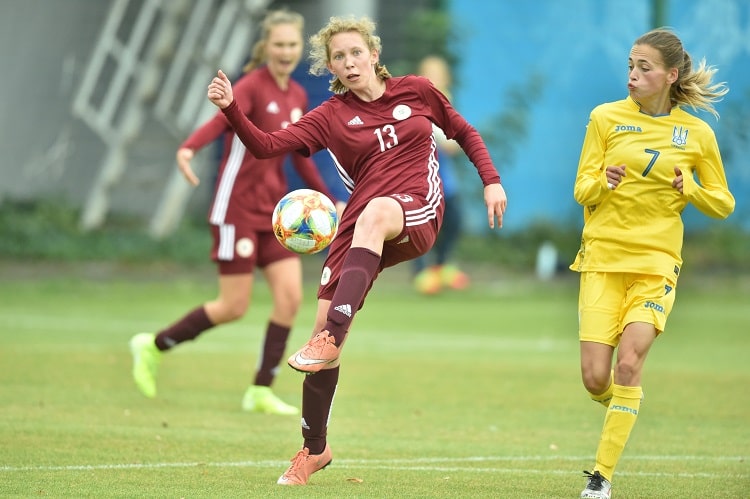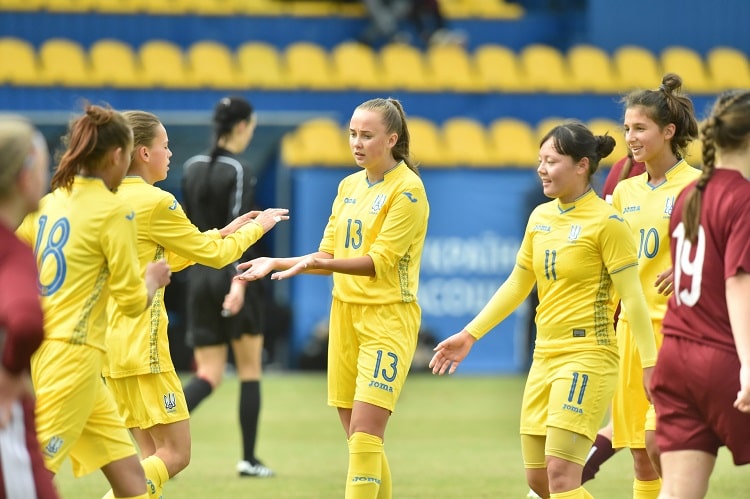 Photo by Pavlo Kubanov