The Premier League. Zorya with Mariupol draw zero draw, Olympic wins for the first time in the season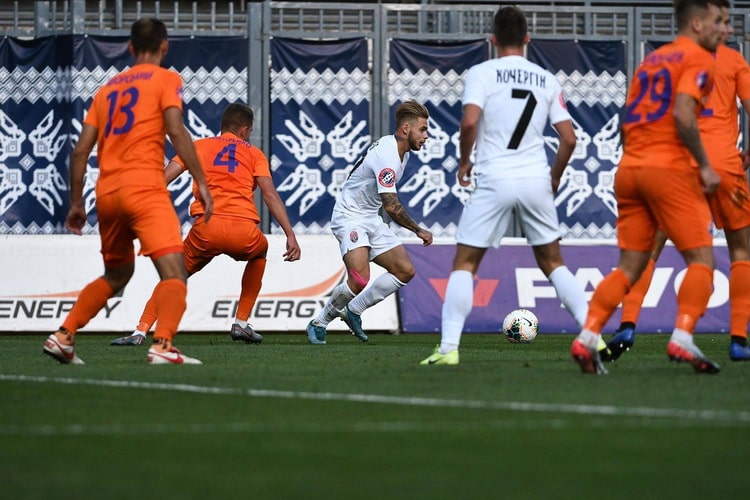 Both matches of the 8th round of Prem'Saturday's er-leagues did not go unchallenged.
In one of Saturday's matches there were teams that occupied the last two positions in the table, in the other - the clubs that represented Ukraine in the Europa League this season.
Participants in the match in Lviv were also united by the fact that both recently changed coaches. As a result, the Olympic under the leadership of Vicente Gomez has demonstrated obvious progress, winning the championship for the first time. Instead, "Lviv" with Vladimir Mazyr can not boast of such - the second defeat in two duels. And this despite the fact that Matar did not realize the 11-meter at the end of the first half, breaking past the goal. Gonchar was removed from the home team for a foul that resulted in a penalty.
Vicente Gomez. Photo by olimpik.com.ua
In turn, in Zaporozhye, where Zorya and Mariupol met, both teams finished playing in incomplete formations. Even before the break, two yellow cards from the referee Balakin received guest player Fedorchuk, then the same fate met the football owner Budkivsky. But the spectators did not wait.
Premier League-2019/2020
8 round
20.09.2019
Dnipro-1 - Karpaty - 2: 0 (1: 0)
21.09.2019
Lviv vs Olimpik 0: 1 (0: 0)
Goal: Flying (80, penalty).
45 + 2 minutes into the match, Matar (O) did not realize penalty.
Sent off: Potter (45 + 1, "L").
Zorya - Mariupol 0-0
Removed: Fedorchuk (32, M), Budkivsky (38, C).
Standings
 

 

G

W

D

L

GD

О

1.

Shakhtar

7

7

0

0

23—6

21

2.

Desna

7

4

2

1

9—3

14

3.

Oleksandriya

7

4

0

3

9—10

12

4.

Zorya

8

3

3

2

12—10

12

5.

Dnipro-1

8

3

2

3

10—9

11

6.

Kolos

7

3

1

3

6—9

10

7.

Mariupol

7

2

3

2

7—10

9

8.

Dynamo

6

2

2

2

10—7

8

9.

Karpaty

8

2

2

4

6—11

8

10.

Vorskla

7

2

1

4

8—9

7

11.

Lviv

8

2

0

6

7—14

6

12.

Olimpik

8

1

2

5

5—14

5

22.09.2019

Desna - Shakhtar

14.00

Vorskla - Dynamo

17.00

Kolos - Oleksandriya

19.30