The Futsal Ukraine national team lost to the Romanian team in a friendly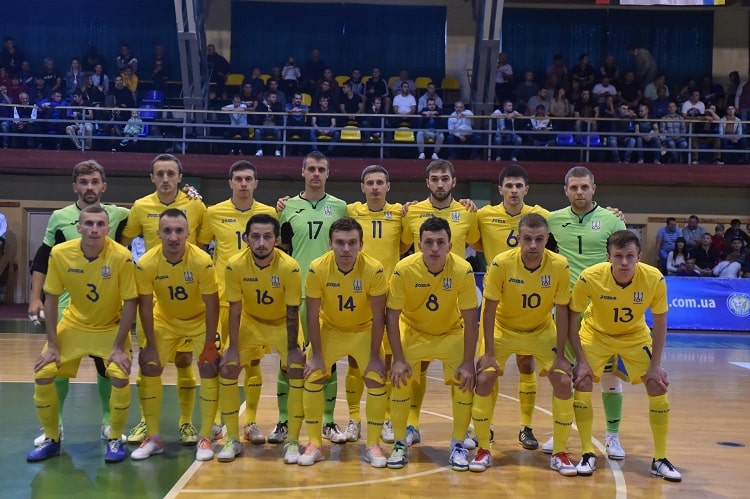 In the first match of the friendly tournament in Ivano-Frankivsk, Alexander Kosenko's wives lost to the Romanian national team.
The Ukrainian national team continues its preparations for the 2020 World Cup qualifying matches, which will take place on October 22-27. Today in Ivano-Frankivsk blue-yellow in the first match of the international friendly tournament met with the Romanian team.
Photo by Pavlo Kubanov
The Ukrainians successfully started the meeting, and already in the 3rd minute Korsun, using the transfer of Fahrenyuk, opened the account. By the end of the first half, the Romanians had played, but in the 33rd minute Fahrenyuk again led our team ahead.
Unfortunately, the advantage of blue-yellow was not possible. In the 38th minute, a ball from the chest of Sheremety flew into the gate of Ivanyak. Oleksandr Kosenko took the risk and, in the majority, released even the fifth field player in the final minutes. But the risk did not justify itself, and our team missed three and a half minutes three times. In the end - 2: 5.
Photo by Pavlo Kubanov
Friendly Futsal Tournament
Ukraine - Romania - 2: 5 (1: 1)
Goals: Korsun (3), Fahrenyuk (33) - Ribeiro Iko (13), Sheremeta (38, own goal), Chuvach (39), Talavresh (39, 40).
Ukraine: Ivanyak, Korsun, Mykytyuk, Fahrenyuk, Shoturma (starting five); Litvinenko, Tsipun, Korolyshyn, Malyshko, Belotserkovets, Razuvanov, Pedash, Zhurba, Zvarych, Sheremeta.
In the next match, Oleksandr Kosenko's team will face Georgia on September 24 (the match starts at 19.00). Tomorrow fans of the futsal in Ivano-Frankivsk will be able to see the Georgia-Romania meeting, which will also begin at 19.00pm.
Photo by Pavlo Kubanov