Serhiy Shishchenko: "There are no weak rivals at the stage of fighting for a place in the quarter-finals"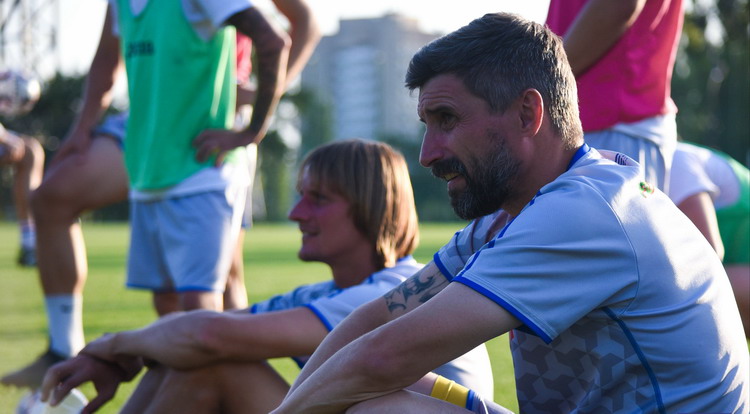 In 2017, the players of the first-class "Nikolaev" became troublemakers, only in the semifinals of the Cup of Ukraine conceded to Kiev "Dynamo". It is not against at least to repeat this achievement also players of the present «Nikolaev» who after victory over «Chernomorets» made their way by 1 / 8th.
- Due to force majeure, we were allowed to play with the inhabitants of Odessa on an artificial lawn, - said the head coach of «Nikolaev» Sergey Shishchenko in the comment to the official site of UAF. - To a certain extent, this has had a negative effect on the actions of my wards, who usually play and train on grass fields. We knew that Chornomorets would arrive in a non-core lineup, and so I also decided to entrust a place to the starters to performers who did not have sufficient playing practice.
I think the spectators liked our match. It was a tense struggle, the guests were playing defense, and it was not easy for us to find vulnerable places in it. Perhaps if we had scored our goals in the first half, we would have taken the plunge, especially without straining. However, we did not take our chances, we had to act with the maximum calculation, and everything was decided only at the end of the match, when Sergei Panasenko still scored the winning ball.
With a great deal of probability, we will play at home in the next round as well. Hopefully already on the grassy lawn. I do not particularly care who the lot will choose for us in the rivals, because at the stage of the fight for the quarter-finals of the weak vis-à-vis there are no more. Although, frankly, he is grinning that one of the grandsons of Ukrainian football came to Nikolaev…