The Premier League. Shakhtar defeat Vorskla in the match with the debut goals of Bondar and Konoplyanka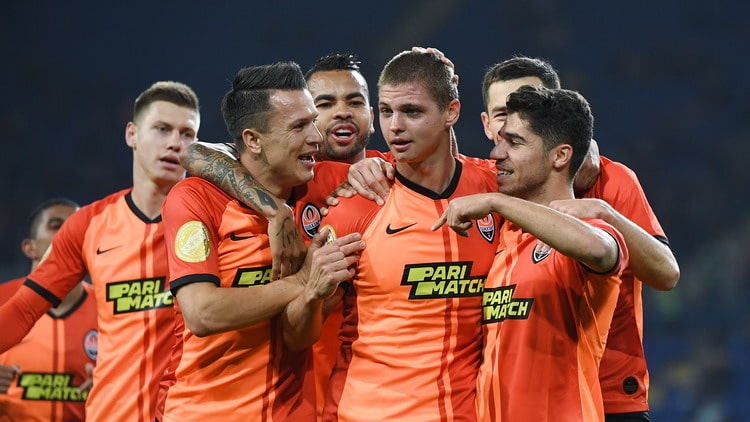 In the first match of the 9th round of the Premier League, which took place today, Shakhtar strengthened its lead by beating Vorskla.
The starting lineups of the teams, which were unusual for both rivals, attracted attention. The rotation of Donetsk could be explained by the match of the Champions League with "Atalanta", which will take place next Tuesday. Bolbat and Butko were out of the application, only Marlos, Kryvtsov and Moraes were in reserve. Instead, Konoplyanka appeared for the first time at the start, among the first 11 there was also a place for Bondar from Dodo, who do not have a stable practice. Kolomoyets, Luizao and Perduta did not come to Vorskla for the match. All these players had three yellow cards in this championship and were under threat of disqualification on the eve of the main match with Mariupol.
Shakhtar had an undeniable advantage, which was embodied in four dry balls in the opponent's goal. Cooper scored after a corner by Solomon, and Konoplyanka scored from an 11-meter by Dodo. For both players, these were the debut goals for the Pitmen's main team. The success of the champion Alan Patrick was consolidated after a successful pressure from Tyson and Moraes, who was assisted by Ismaili.
The Pitmen's players, called for the October national team of Ukraine, took part in the game: Pyatov, Matvienko, Stepanenko (replaced in the 67th minute), Konoplyanka (goal), Marlos (replaced by 62 minutes), Moraes (out on substitution after 71 minutes, goal).
Premier League 2019/2020
9 round
27.09.2019
Shakhtar vs Vorskla - 4: 0 (1: 0)
Goals: Bondar (32), Hemp (50, from penalty), Alan Patrick (72), Moraes (77).
Standings
G

W

D

L

GD

О

1.

Shakhtar

9

9

0

0

28-6

27

2.

Desna

8

4

2

2

9-4

14

3.

Dynamo

8

4

2

2

16-7

14

4.

Oleksandriya

8

4

1

3

10-11

13

5.

Zorya

8

3

3

2

12-10

12

6.

Kolos

8

3

2

3

7-10

11

7.

Dnipro-1

8

3

2

3

10-9

11

8.

Mariupol

8

2

3

3

7-11

9

9.

Karpaty

8

2

2

4

6-11

8

10.

Vorskla

9

2

1

6

8-18

7

11.

Lviv

8

2

0

6

7-14

6

12.

Olimpik

8

1

2

5

5-14

5

28.09.2019

"Carpathians" - "Colossus"

17.00

Oleksandriya - Lviv

19.30

29.09.2019

Mariupol - Desna

14.00

Dynamo - Dnipro-1

17.00

Olympic - Zorya

19.30