DZIDZIO joins a flashmob from the Ukrainian Football Association #USINSTADION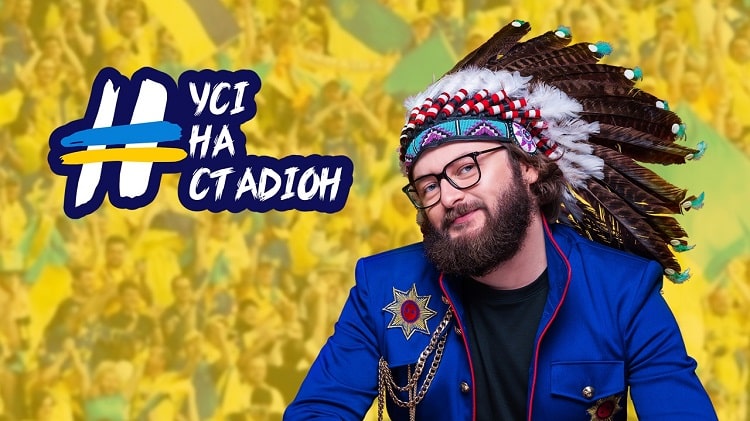 Within the framework of a unique flashmob from UAF # USINADADION On October 11, the performance of the star of Ukrainian show business DZIDZIO will take place at OSC Metalist!
According to the artist, he will personally come to Kharkiv for a match with Lithuania, where he will not only get sick but also sing.
"Our football team has two crucial games - October 11 in Kharkiv and October 14 in Kiev. And do not think that a match with Lithuania is less important than with Portugal. I do not think so! I'm going to personally support the Ukrainian national team, the team of Andriy Shevchenko, in Kharkiv at the stadium. I will not only get sick, but also sing a couple of songs. Everyone at the stadium! " - declared the mega-popular singer on his Instagram @dzidzio.
DZIDZIO's performance will become part of a large-scale show program that awaits everyone who will come to cheer for Ukraine's main team in Kharkiv on October 11.
Therefore, we invite all fans to come to the stadium in advance.
Football Evening Schedule:
19.30pm - Opening of the entrance to the stadium.
20.20 - start of the show program before the match.
21.00 - exit of the national team of Ukraine for training.
21.45 - start of the match.
We invite you to come to the stadium no later than 21.00 pm so that our boys will feel the support of the stands from the first minutes of their stay on the field of USC Metalist from the moment of entering the warm-up. Friends, everyone at the stadium!