U-19: Oleg Kuznetsov summons 20 football players to friendly match against Greece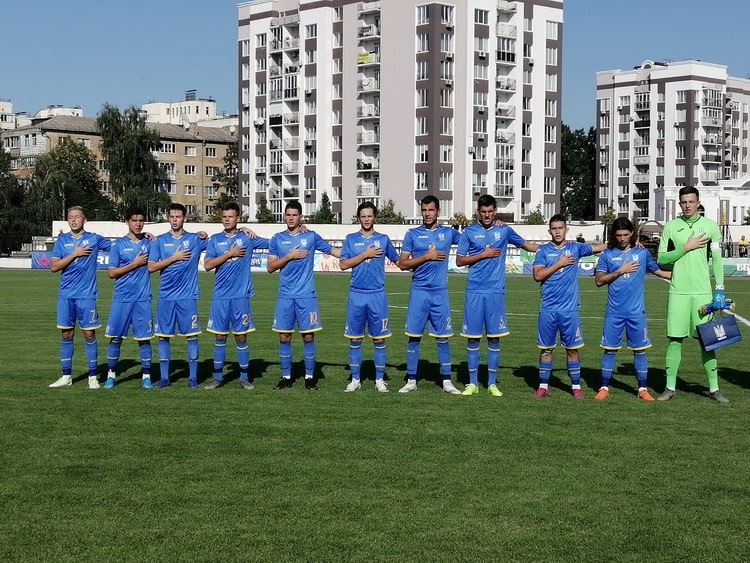 U-19 Ukrainian National Team (players not older than 2001) started preparations for two friendly matches against peers from Greece, which will take place on October 8 in Bucha at the Jubilee Stadium (beginning - at 16.00) and on October 10 in Kiev at the NTC . V. Bannikov (beginning at 14.00).
Recall that this team is preparing for the Euro 2020 Qualifying Round (U-19). Oleg Kuznetsov's team matches held November 13, 16, and 19. The rivals of the Ukrainians in the fight for the tickets to the elite round of competitions will be national teams of Sweden, Slovenia and Estonia.
The composition of the youth team of Ukraine (U-19)
Goalkeepers: Anatoly Trubin (Shakhtar Donetsk), Valentyn Gorokh (Carpathians Lviv).
Defenders: Vladislav Mudryk, Artem Danylyuk, Timothy Kalinchuk (all in the Carpathians Lviv), Roman Yakuba, Sergey Snisar (both Shakhtar Donetsk), Artem Makhonin (Zorya Lugansk), Alan Aussi (Slovan, Czech Republic).
Midfielders: Vadim Melnyichuk, Vadim Hudzinski (both Carpathians Lviv), Konstantin Gurov (Shakhtar Donetsk), Arseniy Batagov (Dnipro-1 Dnipro), Dmytro Shamych (Kolos Kovalivka), Denis Podruchny (Stumbars), Lithuania).
Forwards: Danilo Sikan, Roman Dukhota, Mikhail Rudavsky (all - Shakhtar Donetsk), Maxim Gornyi (Karpaty Lviv), Eric Shuranov (Nuremberg, Germany).