Roman Yaremchuk: "Lithuanians have studied us and know our strengths"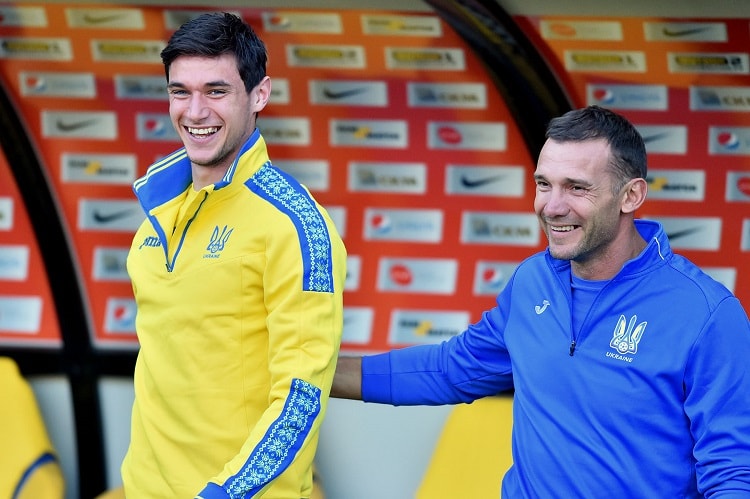 This year Roman Yaremchuk became the main center forward of the national team of Ukraine, in his account - three goals in the last four matches of blue and yellow.
On the eve of the match with Lithuania, the striker thinks only this confrontation, as he told in an interview with the UAF press service.
- Roman, what mood did you get in the national team - like club season is going well?
- Ghent is fine, but when I come to the national team, I leave club affairs in Belgium. It doesn't matter how you played for the club - the national team should show the result, so switching is automatic. In addition, the fact that I am close to the mentality of the people, the family-friendly warm atmosphere and the wonderful microclimate contributes to this.
Always glad to see teammates, coaches, doctors, massage therapists, administrators. I come here with only positive and great pleasure!
In fact, everyone notes the fact that the national team has a special atmosphere and wants everything to continue. We are friendly, and this is reflected in the game - we fight for each other and give ourselves XNUMX matches. In my opinion, this is one of the components of a positive result.
- In the game with Lithuania in Vilnius you did not score, but you played useful - you gave a comfortable pass to Malinowski, who discharged his "cannon". A goal pass - a sign of a job well done?
- Of course. As for me, it turned out to be a good game that made it possible to achieve a good result. We scored three points and I was pleased to win the away team.
- In the away match with Lithuania everything was visually easy for us - they scored a fast ball, outweighed the opponent. Now we play at home and not on the artificial turf. Can you assume that it will not be more difficult exactly?
- Lithuanians have studied us and know our strengths, so they may have a different game plan. It's hard to say right now, but hopefully a full stadium will come and the twelfth player in Kharkiv will be a strong inspiration for us and drive forward. And we, as always at home, will show a quality game and achieve maximum results. You need to take three points and move on.
- Honestly - now you only think about Lithuania, and Portugal will occupy your conscience from October 12?
- Only not otherwise. Now we have to think purely about Lithuania. God forbid, bad result - it will be bad for the whole country! How can we think of a second game if we haven't played the first one? We are preparing for Lithuania.
As for the Portuguese national team, it is the European champion. Favorites are their status. Yes, we are in good shape, but the favorites are the Portuguese.
- What about Cristiano Ronaldo? Do you copy it in the game?
- It is a performer of a completely different variety and, of course, one must take it best: watch him play and learn. However, copying trying to make it "like Cristiano" is a big mistake. You have to have your own style and your own opinion and take the best from the best people.
In Lisbon, it was difficult for us to play - in a foreign stadium and with the support of a rival fan. Now, I hope our fans will create an atmosphere that will be difficult for the Portuguese.