Ticket sale for Ukraine vs Portugal continues!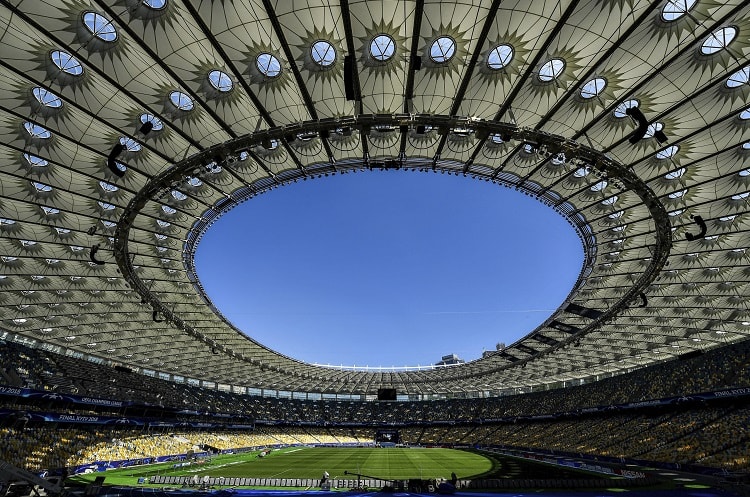 A new batch of tickets for the Euro-2020 qualifying match between the national teams of Ukraine and Portugal will be on sale today, which will take place on October 14 at the Olympic NSC.
As a reminder, the Fair Play Ticket Program has decided to increase the number of ticket sales parties, which will simplify the process of checking and controlling their sales and minimize the risk of ticket redeemers. Previous batches of duel tickets with Portugal went on sale on October 6 and 8.
We would like to remind you that the only service where you can legally buy tickets for a match of the national team of Ukraine is the site ticketsbox.com. Resale of such tickets is forbidden in any format!
Ticketsbox.com will create a crisis center to check the tickets, which will start operating on Saturday, October 12, in the territory of NSC "Olympic" and will work until October 14, inclusive. Warning! Only those who have bought a ticket from the dealers should visit the crisis center! You need to have an ID and a ticket purchased.
We also remind that tickets for the Ukraine-Lithuania match, which will be held on October 11 at Metalist OSC in Kharkov, are continuing. Tickets are still on sale, so you have a chance to support the team in a crucial Euro 2020 selection match.
But again, we warn you to avoid the offers of the dealers and not to create additional excitement and load them on ticketsbox.com. After all, the dealers restrict you from accessing free tickets to the national team match, putting you at risk of losing money and being able to support your favorite team in the stadium.
Once again, we urge everyone to follow the Fair Play Ticket!