Futsal UEFA Champions League. Prodexim started from a draw with Portugal's best team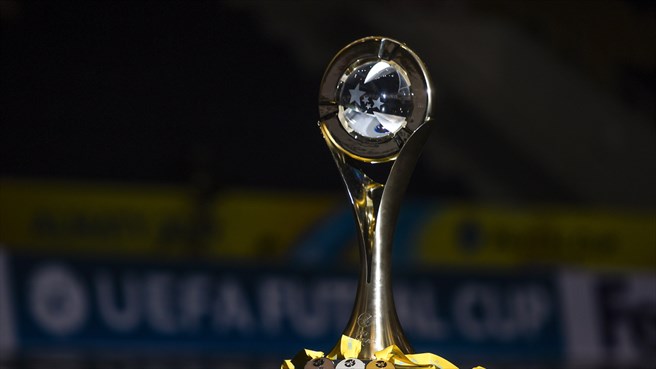 Ukraine's futsal champion, Proxime, Kherson, began the UEFA Champions League Main Round with a draw.
Javi Rodriguez's wardens met Portugal's current champion, Benfica, in their first Champions League match. The first half of the match in the Belgian Halle was held to great advantage by the Portuguese. They hit 17 shots into the plane of the Prodexima goal, which only one Ukrainian player managed to answer.
The fact that the score before the break was only 0: 1 is a huge credit to the goalkeeper of Kherson Cyril Tsipun. Only in the case of Fernandinho's shot 17 minutes into the match could he not help.
At the beginning of the second half, the Ukrainians leveled the game and were able to rebalance. In the 24th minute, Mikhail Zvarych scored the goal against Benfica.
Futsal UEFA Champions League. Path A. Group 2
Benfica (Portugal) - Prodexim (Ukraine) - 1: 1 (1: 0)
Goals: Fernandinho (17) - Zvarich (24).
Prodexim: Tsipun, Fernandez, Skory, Roninho, Volyanyuk (starting five); Savenko, David, Sorokin, Zvarich, Shoturma, Linko, Bilotserkovets, Bessalov, Korsun.
Warning: Fits (28) - Fernandez (31), Shoturma (34).
In another match of our group 2, the Belgian Halle-Goik beat Azerbaijani Araz 5: 1.
2 round
10.10 18.30 Araz - Benfica
10.10 21.30 Halle Goik - Prodeksim
3 round
12.10 18.30 Prodeksim - Araz
12.10 21.30 Halle Goik - Benfica
The elite round will feature three strongest teams from each group of track A and the winners of each quartet of track B.
In the elite round, 16 clubs will once again be divided into four groups, the winners of which will receive passes to the final stage. The elite round is scheduled for November 19-24. Gers
debriefing - October 18 (beginning at 15.00 pm Kyiv time).
The UEFA Futsal Four Champions League Final will take place on April 23-25 ​​or April 24-26, 2020 at the site of one of the participants.