News from the national team camp: Vitaliy Mykolenko returned to the general group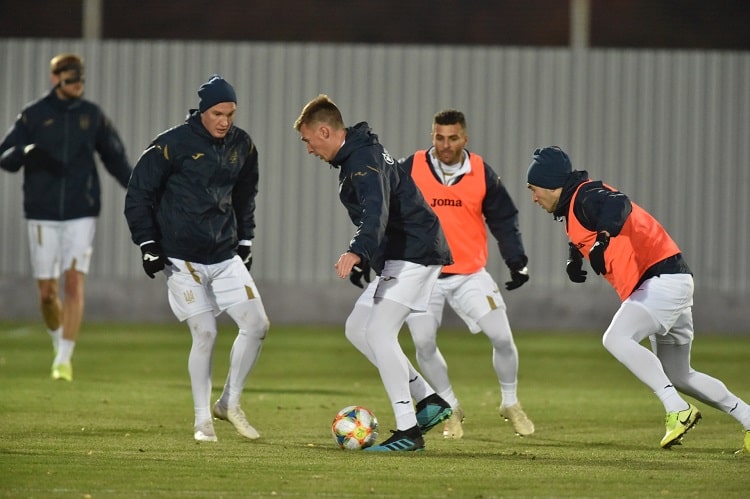 The national team of Ukraine ended its working schedule on Wednesday with an evening training session at Sunny.
In the morning, players learned the tactical lessons learned during the dynamic one and a half hour session. It is nice that Vitaly Nikolenko works with everyone from today. The young defender was recovering from a micro-injury and was vigorously competing for a place in the starting line-up.
Photo by Pavlo Kubanov
By the way, this desire is now decisive for everyone without exception of the players of the team. The desire to showcase your best qualities fills the training with a competitive atmosphere: the guys prefer to play with Lithuania. The strong support of the fans at yesterday's training gives reason to expect that on October 11 Metalist will be sold out. Fans' passionate support is just what the guys need in order to step up their efforts to solve the first part of the October challenge.
Photo by Pavlo Kubanov
Tomorrow, the blue and yellow will not leave the vicinity of Five - the pre-match press conference of Andriy Shevchenko and one of the players will be held at the Superior Golf & Spa Resort, and the official training will be held at the well-known collections of "Sunny".
Oleksandr Hlyvynskyi, press attaché of the national team of Ukraine
Photo by Pavlo Kubanov