Andriy Yarmolenko: "We gained three very important points. However, the feeling that we are already at the European Championship is not yet »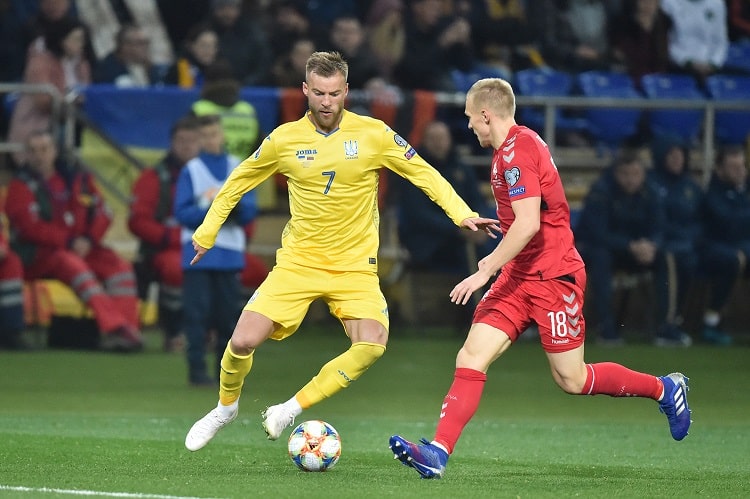 Ukraine midfielder Andriy Yarmolenko shared his impressions of winning Euro 2020 selection match with the Lithuanian team.
"We gained three really important points. The Lithuanians' defense was difficult to overcome. The opponent acted very well, and we, in turn, tried to control the game and create moments. It didn't always work out, so it's good that it still managed to score, "said the Ukrainian national team player.
"However, the feeling that we are already at the European Championship is not yet available. There are two more games ahead of you to go out and play football to get results. However, before the duel with Portugal, we have confidence in our abilities. We play at home, in front of, I think, completely filled with stands, and this imposes additional obligations on us. We have to play aggressively and demonstrate our style of play, "Yarmolenko emphasized.
"I feel like I'm in good shape and football gives me real pleasure right now. For a long time I did not score for the national team, and today I really wanted to excel. I knew I would be replaced in the 60th minute, and when it was the last moment before my replacement, I had a great chance to score. I was a little upset because I couldn't play the way I wanted to. But in any case, I have no claims either to partners or to the coaching staff - only to myself ", - said the winger of the Ukrainian team.
We will remind that the next match of selection of Euro-2020 national team of Ukraine will spend October 14 in Kiev against the team of Portugal (start - at 21.45).