Andriy Pavelko met with sailors released from Russian captivity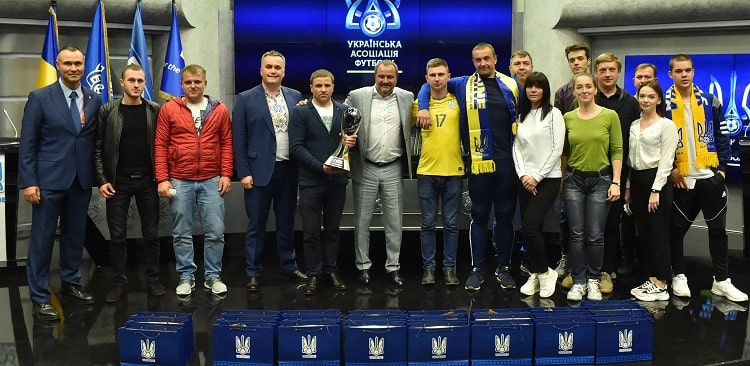 Today, October 14, on the Day of the Defender of Ukraine, sailor Volodymyr Varymez, senior sailors Vyacheslav Zinchenko and Andriy Oprysko visited the Football House.
These are members of the teams of BC Nikopol and RB Yani Kapu, which were attacked and captured by the Russian military in November 2018. Today, these and other sailors, at the invitation of the President of the Ukrainian Football Association, a member of the UEFA Executive Committee Andriy Pavelko, will support the national team in the match against Portugal.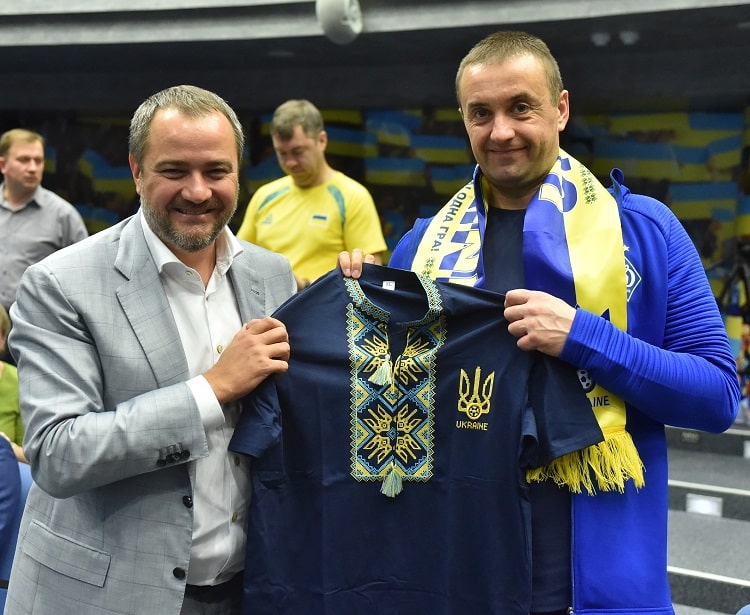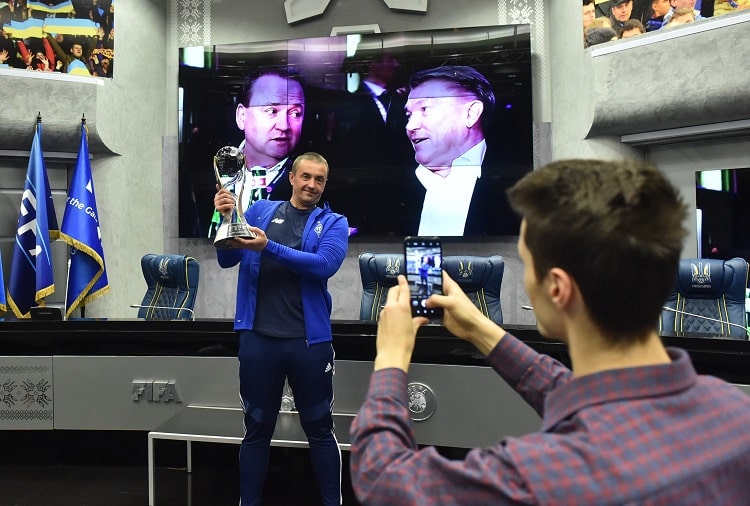 Photo of UAF press service
In the Football House, servicemen of the Ukrainian Navy talked to Andriy Pavelko and the first vice-president of the UAF Nazar Kholodnytsky. In particular, the president of the UAF told the guests about how the footballers of the national team of Ukraine, who dedicated their victory over the national team of Lithuania on September 7, the day of their release and return home, mourned their fate in captivity. Instead, Volodymyr Varymez, Vyacheslav Zinchenko and Andriy Oprysko were keenly interested in the life of the main team of the country and did not hide that they dream of meeting the footballers and the head coach of the blue-yellows Andriy Shevchenko in person.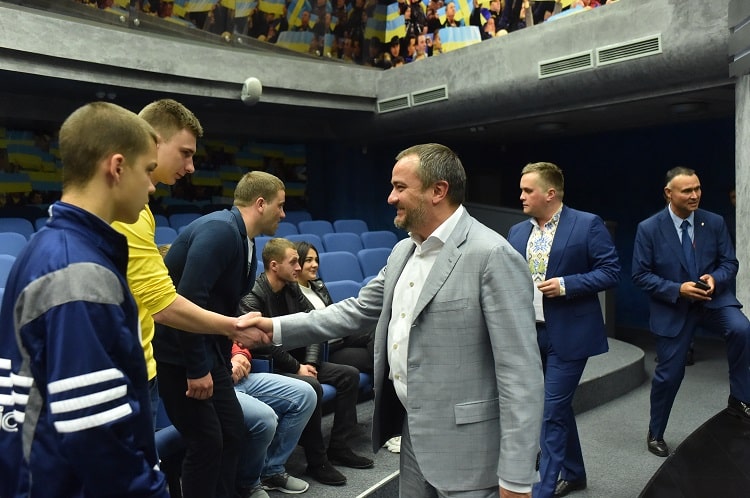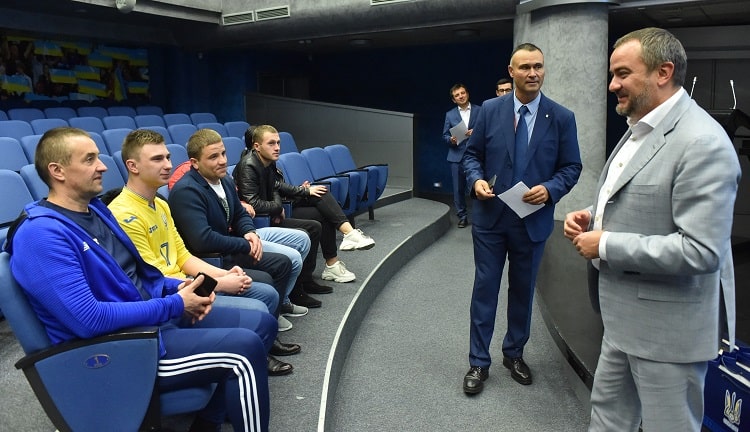 Photo of UAF press service
"For about a year, the whole of Ukraine was worried about the fate of our sailors captured by the aggressor in November 2018. Now they are at home, in their homeland, celebrating the Day of Defender of Ukraine and actively supporting the national team on the way to Euro 2020. And such support, according to the players themselves and the team's head coach Andriy Shevchenko, is a great honor and a powerful incentive for the national team. These are extremely interesting people with a strong character! We are proud of our brave sailors. We are always glad to see you at the Football House and at the matches of the national team, "Andriy Pavelko said.
At the end of the visit, the sailors received souvenirs and gifts in memory of the meeting, as well as invitations to matches of the main team of the country.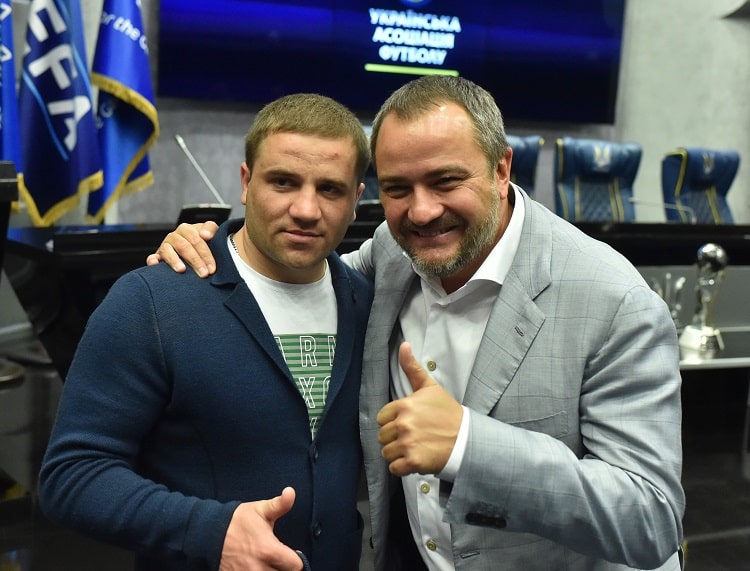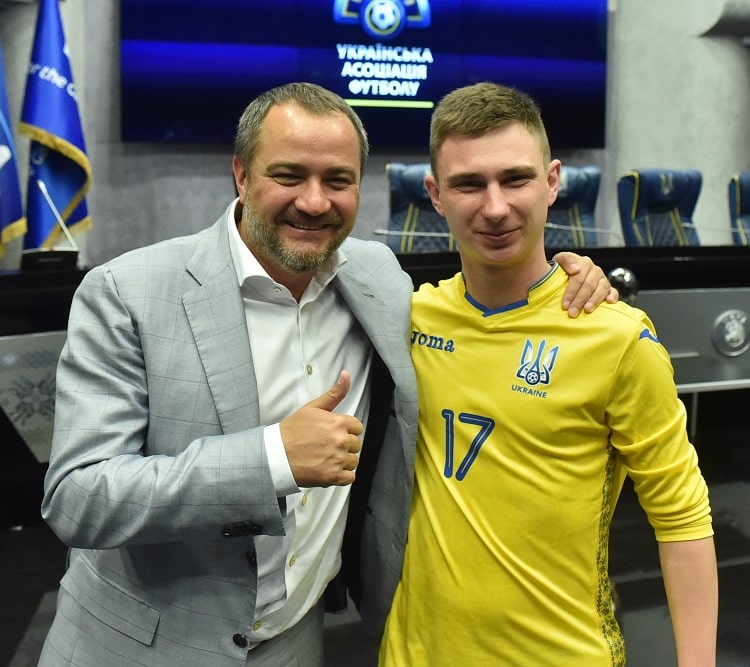 Photo of UAF press service