Andriy Pavelko: "It was important on the Day of the Defender of Ukraine to present such victory to the country"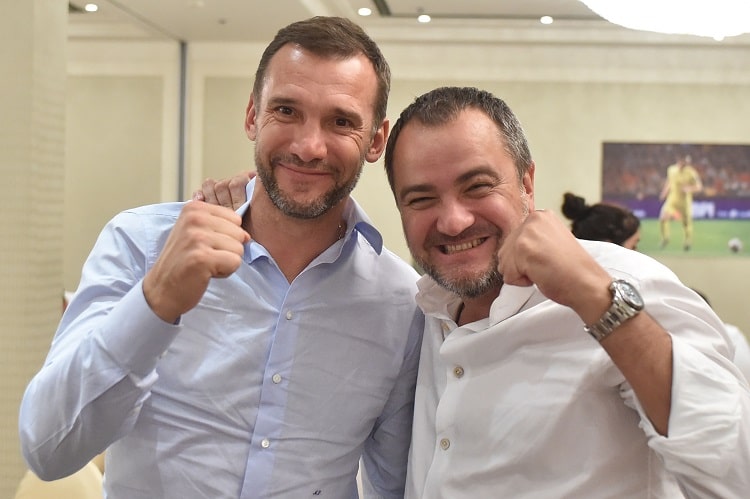 UAF President Andriy Pavelko commented on the success of Ukraine's national team in the selection of Euro-2020, and also spoke about the future of head coach of blue and yellow Andriy Shevchenko:
- We believed in victory and we were preparing for such a result. I am glad that it was such a unique holiday for the fans.
Of course, the guys and the coaching staff are good guys. It was important on that day, Defender of Ukraine Day, to pay tribute to our fallen soldiers and those who were in the stadium. These are combat veterans, a family of heroes, freed from captivity sailors and activists, including Oleg Sentsov. I think their strong energy was passed on to our players and added strength.
There was a lot of pressure before qualifying for the UAF. Many did not believe in the coaching talent of Andriy Shevchenko. But the result showed that everything was done right. I knew and was sure that everything would work out for Shevchenko, although I felt pressure from journalists who questioned the decision on his appointment. Andrei brilliant, I'm glad for him.
Photo by Pavlo Kubanov
- When did you realize that in the match with Portugal you will be able to win exactly?
- Before ordering the fireworks you saw after the match ended at the Olympic NSC.
- Will you not let Shevchenko go to Milan?
- Andriy Shevchenko and I went through a lot together. In the near future we will discuss and decide together what is best for him and for the national team of Ukraine. But now he only thinks about Euro, he is the head coach of the team.
Photo by Pavlo Kubanov
- What tasks will be facing the European Championship team?
- We will not run in advance. We will solve the problem step by step. The team improves their game with each match, and the fans see it well and celebrate it.