Ukraine's Futsal squad determined for the main round of the 2020 selection round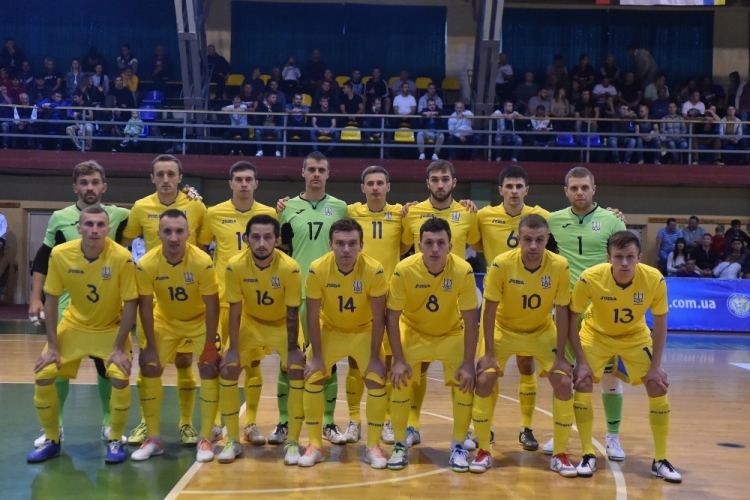 The list of players of the Ukrainian national football team, summoned to the matches of the main round of selection for the World Cup, has been published.
According to Futsal Association of Ukraine reports, blue-yellow head coach Oleksandr Kosenko has called up 14 performers for matches against Kosovo, Slovenia and Northern Macedonia.
The list includes: goalkeepers - Dmitry Litvinenko, Evgeny Ivanyak, Kirill Tsipun; field players - Taras Korolyshyn, Sergey Malyshko, Vladimir Razuvanov, Alexander Pedash, Sergey Zhurba, Mykola Mykytyuk, Artem Fareniuk, Dmitry Sorokin, Igor Korsun, Mykola Belotserkovets, Petro Soturma.
Recall that October 24-27 is blue and yellow will perform in the main round of selection before the World Cup 2020. The matches will be held in Skopje, the capital of Northern Macedonia. On the eve of departure, our team will hold a training camp in Brovary October 21-23.
The main round. Group 2
1 round
24.10 18.30 Ukraine - Kosovo
24.10 21.00 Northern Macedonia - Slovenia
2 round
25.10 18.30 Northern Macedonia - Kosovo
25.10 21.00 Slovenia - Ukraine
3 round
27.10 18.30 Ukraine - Northern Macedonia
27.10 21.00 Kosovo - Slovenia
The first and second teams of each of the eight groups of the main selection round will make it to the elite round.
In the next selection phase, the 16 national teams will be divided into four quartets on November 7, 2019, the winners of which will go directly to the World Cup. Elite round matches will be held on January 28 - February 2, 2020. Teams that will take second place in the groups will go to the playoffs, which will play two more tours of the mundial. Butt matches are scheduled for April 9th ​​and April 12th, 2020.
Thus, six European selection teams will join the World Cup in Lithuania, which will host the World Forum on September 12 - October 4, 2020.
We will also add that AFC (Asia) will be able to send five teams to the 2020 World Cup, CAF (Africa) - three, CONCACAF (North and Central America) - four, CONMEBOL (South America) - four, OFK (Oceania) - one. In total, 24 teams will take part in the World Championship.