Euro 2020. The Ukrainian national team has already held the best selection tournament in its history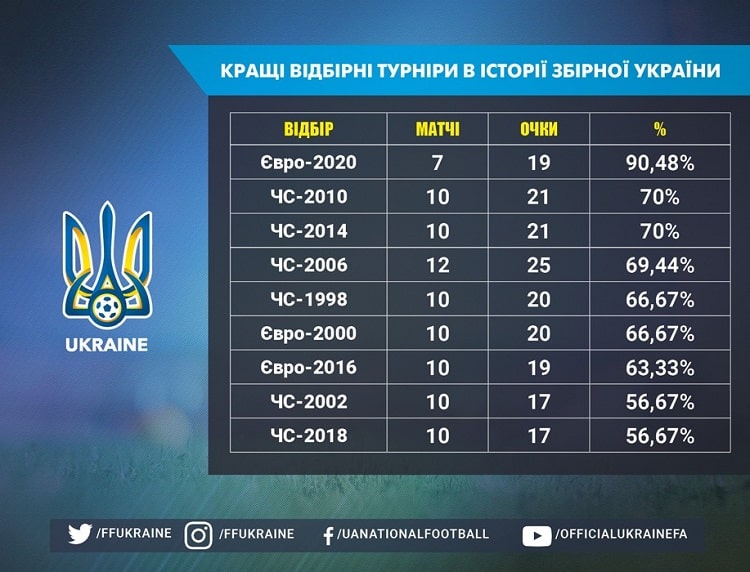 Despite the outcome of the last fight in Belgrade on November 17, the selection to of UEFA EURO 2020 became for the national team of Ukraine the best in its history.
Even losing points in Serbia in a game that has no tournament weight for Andrey Shevchenko's team will not change this fact. In the worst case, the blue and yellows will have 2020% of points scored in the Euro 79,17 selection. And at best - 91,67%!