Sergiy Nagornyak: "We are trying to develop the instinct of the winners in the boys"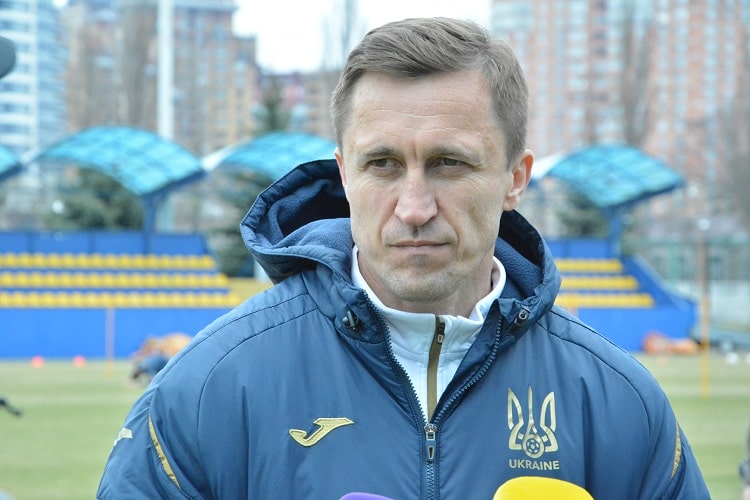 Head coach of the U-16 U-XNUMX national team Sergey Nagornyak spoke about preparing the team for sparring with Georgia.

Last night, Ukraine's youth team (players not older than 2004) flew to Georgia. There, on the 19th and 21st of October, the Ukrainians will hold control duels with local peers (the first - at 15.00, the second - at 17.00 Kiev time). And before departure, the head coach of the blue and yellows, Sergei Nagornyak, answered questions from the UAF official website.
- Sergey Nikolaevich, you do not have Dynamo football players at your disposal. Any chance of seeing new players?

- Of course. I basically planned it. We are trying to give ourselves a chance to prove ourselves to all playersthat fall into the field of view of our coaching staff. UAF organized the next selection meeting, and the first official game of this team will take place only in a year.
- What other goals will you pursue at the current meeting?

- Let's introduce new guys to our working methods, see how they learn it. At such a young age, it is difficult for a player to grasp everything from the first time. However, we do not put a cross on anyone, and will continue to closely monitor the players.
- Have you studied your future rival well?

- We have the statistics of the Georgia national team. There are some videos. But with a team of this age, I try to first and foremost push back on our actions. In general, I understand the structure of the game of the Georgians, but it is important how my team fulfills the plan for the match.
- In the future matches will the main task be to win?

- Yes, but not at all costs. Although we are trying to develop the instinct of winners in football players.