The Premier League. Shakhtar defeated Kolos before returning to the Champions League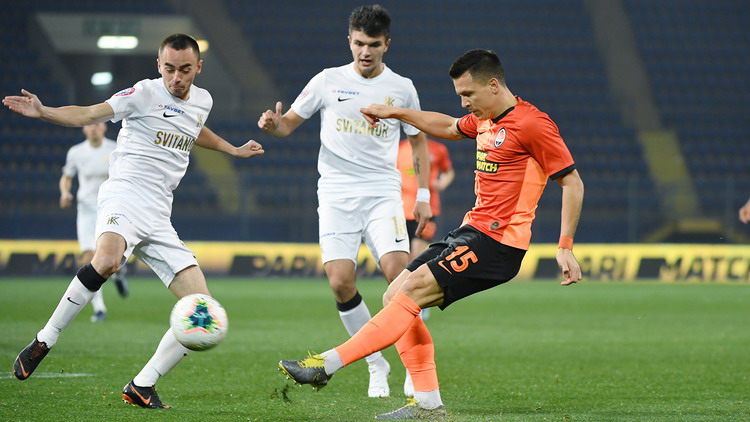 Shakhtar was the first club in the elite division to return to domestic competitions after a break in the national team match, where the Champions League match against Zagreb's Dynamo awaits next Tuesday.
The Pitmen hosted Kolos in Kharkiv and won another victory, which became the 11th in the current championship, and the 13th, taking into account the previous tournament. Donetsk's unbeaten streak in the Premier League is now 40 matches. And with such a big score, 6: 0, the miners won for the first time this season.
Yevhen Konoplyanka scored for Shakhtar for the first time from the game (he used to do it from the penalty spot), and Tyson marked the 11th official match for the club with a double and three assists.
It is also worth noting that the Shakhtar-Kolos match was the first in which a coach was absent from the technical zone due to disqualification after four yellow cards. We are talking about the coach of the blacksmiths Ruslan Kostyshyn.
The Pitmen took part in the match, which were called to the October training camp of the Ukrainian national team: Pyatov, Matvienko, Konoplyanka (goal), Kovalenko, Moraes (two goals and a goal pass, replaced in the 72nd minute), Marlos (came out on substitution in the 63rd minute).
Premier League 2019/2020
11 round
18.10.2019
Shakhtar vs Kolos — 6:0 (5:0)
Goals: Moraes (5, 61), Hemp (26), Dodo (32), Tyson (43, 45).
Standings
G

W

D

L

GD

О

1.

Shakhtar

11

11

0

0

36-6

33

2.

Desna

10

6

2

2

14-4

20

3.

Dynamo

10

6

2

2

22-7

20

4.

Oleksandriya

10

6

1

3

14-12

19

5.

Zorya

10

4

4

2

17-10

16

6.

Kolos

11

4

2

5

9-21

14

7.

Dnipro-1

10

3

2

5

10-13

11

8.

Mariupol

10

2

4

4

8-16

10

9.

Karpaty

10

2

2

6

8-15

8

10.

Vorskla

10

2

2

6

9-19

8

11.

Lviv

10

2

1

7

7-16

7

12.

Olimpik

10

1

2

7

5-20

5

19.10.2019

Karpaty - Lviv

14.00

Zorya - Desna

17.00

20.10.2019

Mariupol - Dnipro

14.00

Dynamo vs Oleksandriya

17.00

Olympic - Vorskla

19.30