Europa League. Alexandria away lost to the fourth team of France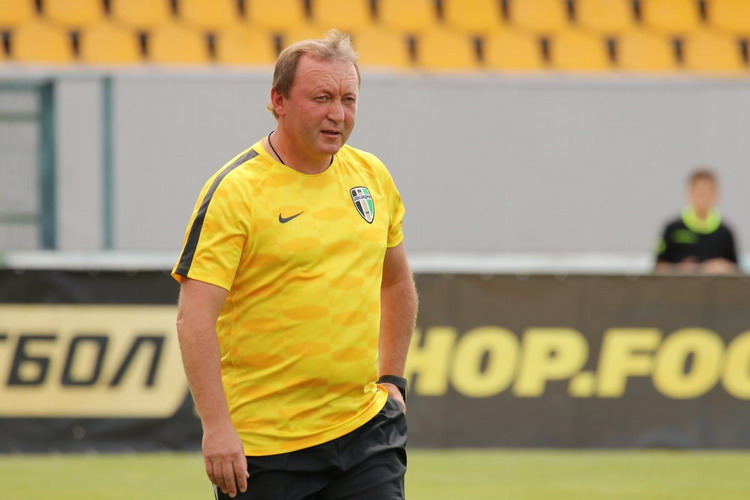 In the match of the third round of the group stage of the Europa League "Alexandria" scored one point, having played away with the French "Saint-Etienne".
Volodymyr Sharan has put on the same line-up as the previous one match of the tournament, against Gent, and compared to Dynamo Championship game changed only the forward, releasing from the first minutes of Sitala. Alexandria was opposed by the fourth team of the previous Ligue 1 draw, so the chances of Ukrainians were not considered too high.
Two goals were scored at the start of the 15th minute. Saint-Etienne, on the rights of the owner of the field seized the initiative and opened the account - after a long throw Amum scored on Gabriel Silva, and the one from the left corner of the penalty shot past Pankiv. However, the Brazilian soon issued a double, sending the ball into the net after a counterattack by Alexandria overtaken by Tretyakov.
The French regained control of the ball, but the dangerous moments at the visitors' door did not reach. Instead, in the middle of the first half, Sharan's wards responded with a blackout that Kovalets ended up with, but hit Ruffier exactly. It is also worth noting the dangerous shot of Banada along the goal line closer to the break.
The Alexandrians managed to contain the hosts' pressure until the middle of the second half, until the rivals finally created some points. At first, it was inaccurate to punch Amum, but in the 70th minute Abi closed the header, but Pankov showed a brilliant reaction. The Ukrainians responded with a dangerous call, but Luchkevich's shooting was blocked. In the 90th minute, he could have won the victory for Saint-Etienne Amum, but a header from a few meters shot above. In the time added by the referee Pankov saved his team after a powerful blow from the flight from Budebuz. As a result, the match ended in a draw, so now both teams have two points in the asset.
We will add that all 90 minutes in this match was played by goalkeeper Yuri Pankov, who was summoned to the October national team of Ukraine.
Europa League. Group Tournament. 3 round
Group I
Saint-Etienne (France) - Alexandria (Ukraine) - 1: 1 (1: 1)
Goals: Gabriel Silva (8) - Gabriel Silva (14, own goal).
Saint-Etienne: Ruffier, Debussy, Saliba, Kolodechichak, Gabriel Silva, Youssouf, M'Vila, Aolu (Budebuz, 46), Norden (Abi, 63), Berich (Buang, 74), Amuma.
Bench: Moulin, Hazri, Perren, Fofana.
Trainer: Claude Puel.
Alexandria: Pankov, Pashayev, Dubra, Bukhal, Miroshnichenko, Kovalets (Long, 83), Grechishkin, Banada, Luchkevich (Shastal, 80), Sitalo, Tretyakov (Baboglo, 90 + 3).
Bench: Bilyk, Bezborodko, Zaporozhye, Teixeira.
Trainer: Vladimir Sharan.
Warned: Gabriel Silva (49) - Miroshnichenko (40), Chastal (90 + 3).
Referee: Espen Escas (Norway).
24 October. Saint-Etienne. Geoffroy Gissard.
«Gent"(BelgOia) - Wolfsburg (Germany) - 2: 2 (1: 2)
Goals: Yaremchuk (41, 90 + 4) - Weghorst (3), Victor (24).
Standings
| | | | | | | | |
| --- | --- | --- | --- | --- | --- | --- | --- |
| | | G | W | D | L | GD | О |
| 1. | Wolfsburg | 3 | 1 | 2 | 0 | 6—4 | 5 |
| 2. | Gent | 3 | 1 | 2 | 0 | 6—5 | 5 |
| 3. | Saint-Etienne | 3 | 0 | 2 | 1 | 3—5 | 2 |
| 4. | Oleksandriya | 3 | 0 | 2 | 1 | 4—5 | 2 |
4 round
07.11. 2019
Wolfsburg - Gent
Alexandria - Saint-Etienne