Euro-2021 (U-21): Entrance to the stadium for the Ukraine-Denmark match will be free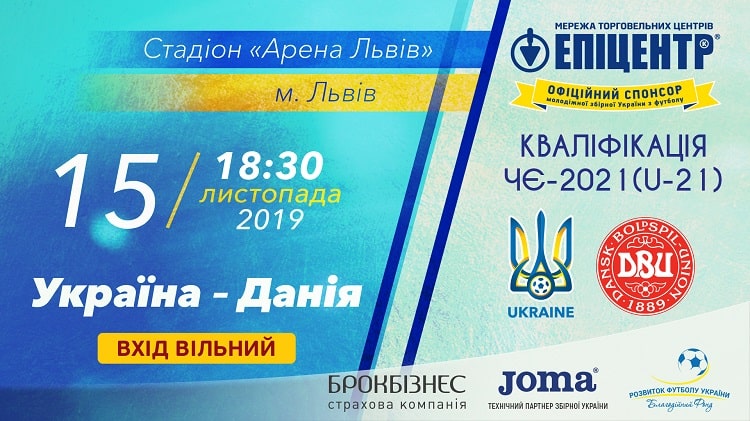 On November 15, the Ukrainian national team will hold the match of the qualification tournament of the European Championship 2021 (U-21) against the Danish national team. This game will be held in Lviv at the Arena Lviv Stadium. The match starts at 18.30.
Entrance to the match will be free.
You can get free tickets on weekdays from November 1 to November 15 at the premises of the Football Federation of Lviv region at the following address: 1, Stefan Yavorsky Square, Lviv, between 10.00 am and 18.00 pm, or on the day of the match at the Arena Stadium Box Office Lviv".
Match Ukraine - Denmark will be the first game of the "youth" in the city of Leo after a six-year break. Therefore, genuine Lviv support is extremely important for Ruslan Rotan's team! We are waiting for everyone in the stands of Arena Lviv!