Serhiy Sapronov: "Ukrainian national team deserves to play in Euro elite round"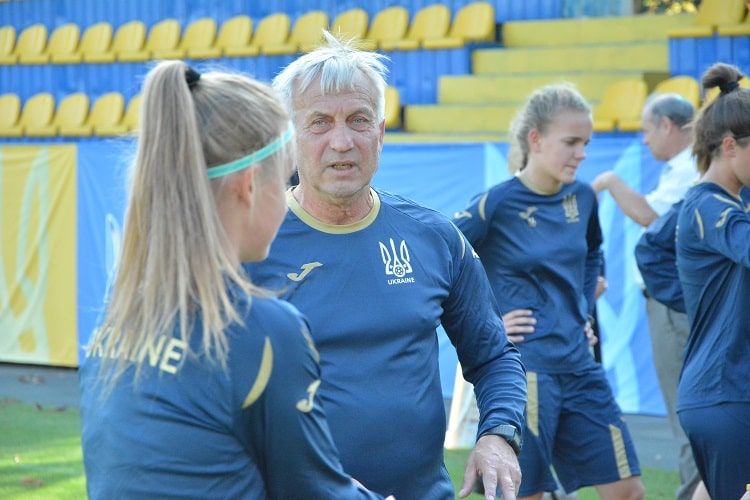 Ukrainian national team WU-17 returned from Serbia to participate in the Euro 2020 qualifying tournament. Our fellow countrymen took only the third place in their group (Serbia - 2: 4, Czech Republic - 1: 1, Georgia - 1: 1), but by additional indicators managed to make it to the next round of selection of the Continental Championship.
- I think we have taken our place - said the head coach of the national team of Ukraine Serhiy Sapronov in a comment on the official website of UAF. - More could be expected somewhere, but there was a lack of concentration in the debut and at the end of the matches. You know, the ability to adjust and distribute power properly comes only with experience ...
- Which of your opponents made the strongest impression on you?
- The Czech national team, which is remembered for its teamwork, ability to use several tactical schemes even in the course of one match. And glad that in opposition to the Czechs, despite the bad start, my wards gradually recovered, pushed the game away from their goal, evened the score and, according to experts, even more deserved to win than rivals ...
- In the final round our players failed to hold sway over the underdogs of the tournament, the Georgians. Perhaps not without underestimation of rivals?
- This cannot be said. The Georgians thought only of defense, not to lose with a devastating score. And it is necessary that, almost the first time they appeared at our goal at the end of the duel, they earned a penalty, which was excellent! My wards did not use half a dozen goals, in several episodes at the height was the goalkeeper of the opponent. Of course, we were dissatisfied with the draw, although he suited us, and when we soon found out that we still got into the quartet of the best teams, which took third place in their groups, making their way to the next round, the joy was no longer…
- Which of your wards do you have the least claims for?
- To the goalkeeper Daria Kelyushik from Nikolaev and the team captain, midfielder Yulia Khristyuk from Vinnytsia. Although, if I talk about self-giving, I am happy with everything.
- What's next?
- In a few days a draw will take place and we will know our rivals in the elite round. My team will prepare for the new trials at their clubs first, and together we will probably get together next year. I am sure that UAF is organizing effective preparation for responsible matches.