WU-17: draw of the elite round of Euro 2020 with the participation of the national team of Ukraine will take place on November 29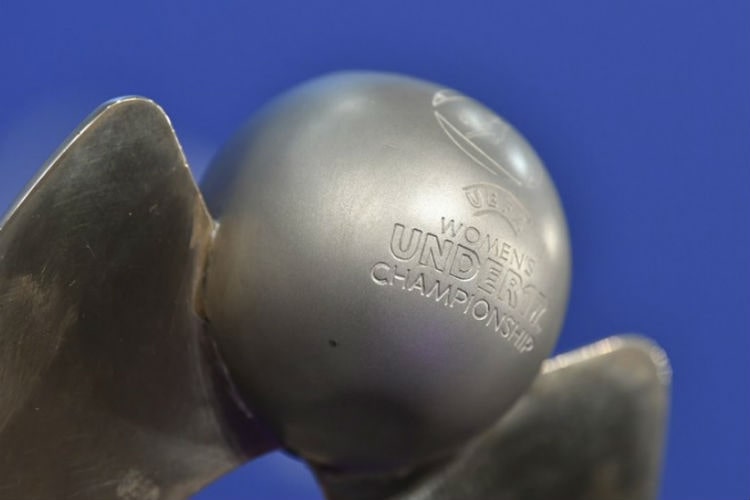 The Ukrainian WU-17 national team learns the names of their rivals in the Euro 2020 selection elite round during the draw procedure on November 29 this year.
On October 28, the qualifying round of the European Championship 2020 ended, which resulted in the Ukrainian WU-17 team being granted a pass to the elite selection round. Young Ukrainian women give way to Serbia (2:4) and draw with the Czech Republic (1:1) and Georgia (1:1). As a result, Sergiy Sapronov's wards were ranked in the top four teams that finished third in their groups and thus reached the next stage of the competition.
Together with the Ukrainian national team, another 2020 teams have joined the Euro-25 elite round, which joined the national teams of Germany and Spain, which received automatic passes.
Thus, at this stage of the tournament will perform: Austria, Belgium, Croatia, Czech Republic, Denmark, England, France, Germany (champion, automatic pass), Greece, Hungary, Iceland, Italy, Netherlands, Norway, Poland, Portugal, Ireland, Romania , Russia, Scotland, Serbia, Slovakia, Slovenia, Spain (auto pass), Switzerland, Turkey, Ukraine, Wales. Seven groups of four teams will be formed.
The Euro 2020 Elite Round (WU-17) draw procedure will take place on November 29, 2019 and the duels will take place in the spring of 2020. At this stage, seven teams (group winners) will be selected, who will join the hosts of the tournament, the Swedes, in the final of the Continental Championship.
We will add that the final tournament of Euro-2020 (WU-17), which will take place from May 9 to May 22, 2020, will simultaneously qualify for the World Cup-2020 (WU-17) in India.