Ukrainian national veterans team and Ukrainian journalists team play match for Ukrainian Football Legends Cup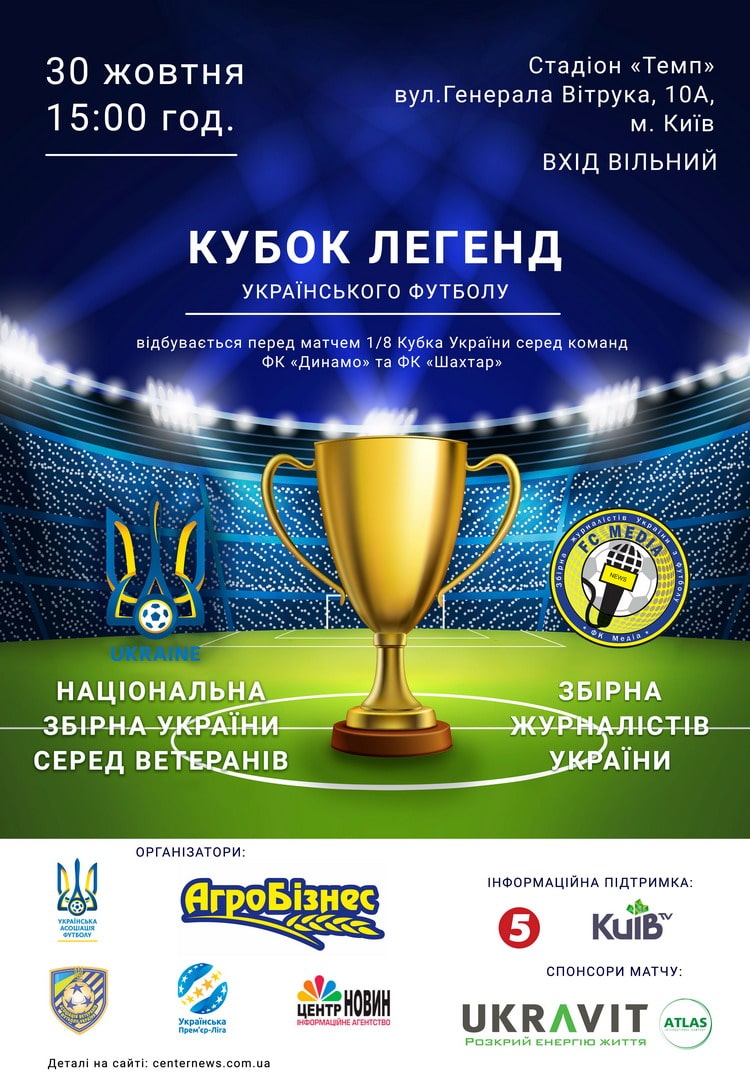 A friendly football match "Cup of Legends of Ukrainian Football" between the national team of Ukraine among veterans and the national team of journalists of Ukraine will start on October 30 at 15.00 pm in Kyiv at the Temp Stadium.
The purpose of the match is to help orphans and IDPs from the East of Ukraine and Crimea.
Friendly Match will take place as part of UAF events before the 1/8 finals of the Cup of Ukraine between Dynamo and Shakhtar. The game will be attended by children and the military, who will receive tickets to the match between Dynamo and Shakhtar as a gift.
The organizers of the match were: the Ukrainian Football Association, Agribusiness LLC, the Association of Football Veterans of Ukraine, UPL and the News Center news agency.
We invite all fans to come to the Temp Stadium on October 30 at 15.00 pm (10a Generala Vitruka Street, Kyiv).
In addition to football, you are also waiting for a concert program and prizes! Free entrance!