U-19: Ukraine's youth team gets to the first basket before the Euro-2021 qualifying draw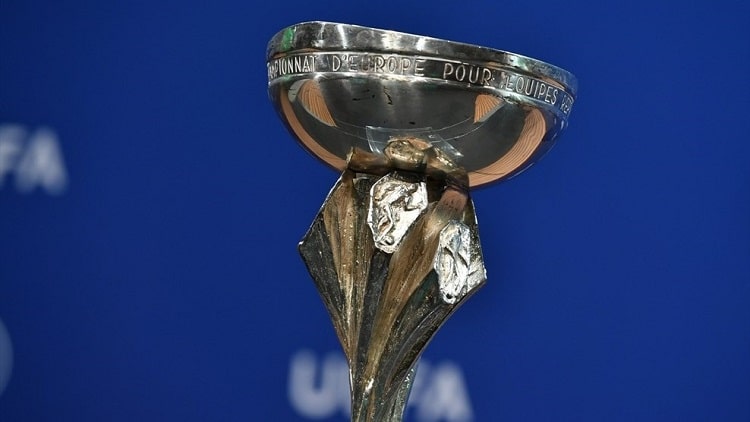 On December 3 this year, the Euro-2021 qualifying round draw will be held among young men under the age of 19. In these competitions will be the youth team of Ukraine (now U-18, born 2002 players), headed by Vladimir Jezersky.
According to UEFA coefficient Four sowing baskets were formed from the 52 teams. The Ukrainian national team is in the basket A, where 13 teams with the highest rating were. The full composition of the baskets is as follows.
Cart A: France, England, Italy, Netherlands, Czech Republic, Spain *, Germany, Ukraine*, Ireland, Norway, Turkey, Austria, Croatia.
Cart B: Greece, Belgium, Sweden, Serbia *, Poland, Slovakia, Scotland, Israel, Bulgaria, Hungary, Denmark, Slovenia, Georgia.
Cart C: Russia *, Finland, Switzerland, Bosnia and Herzegovina *, Cyprus, Wales, Latvia, Iceland, Azerbaijan, Northern Macedonia, Northern Ireland, Belarus, Armenia.
Cart D: Montenegro, Kosovo *, Malta, Albania, Kazakhstan, Andorra, Luxembourg, Moldova, Estonia, Faroe Islands, Lithuania, Gibraltar *, San Marino.
*According to the decision of the UEFA Executive Committee and the working group on emergencies, different groups are divorced: Spain and Gibraltar, Ukraine and Russia, Serbia and Kosovo, Bosnia and Herzegovina and Kosovo.
In addition, Romania's home team received a direct pass to the final stage of Euro-2021 (U-19). The Portuguese national team as the highest-ranked team has won an automatic pass to the elite selection round.
One representative from each basket will be part of the future 13 selection teams. The hosts of the mini-tournaments to be held in spring 2020 will be determined later.
According to the competition rules, the winners of the two first places in the selection groups and the best team among the third place in the results of matches with the first and second teams, will join Portugal in the elite round.
Following the results of the elite round in the spring of 2021, seven teams will be known, who will make the Romanian company in the final stage of Euro-2021.