U-19: Ukraine's youth team gets to the first basket before the Euro-2021 qualifying draw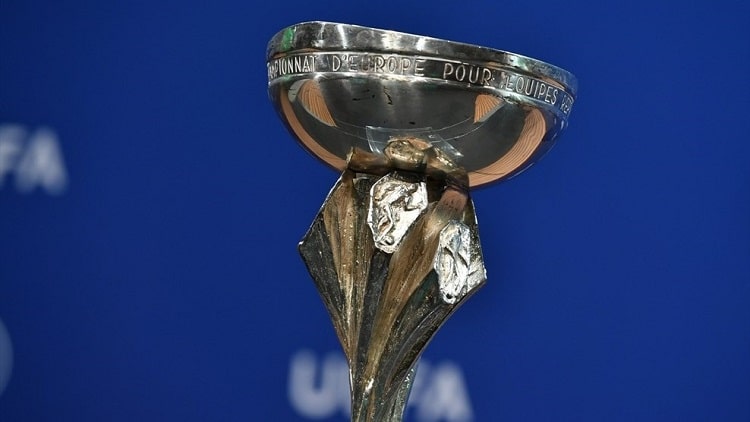 3 грудня поточного року відбудеться церемонія жеребкування кваліфікаційного раунду Євро-2021 серед юнаків віком до 19-ти років. У цих змаганнях виступатиме юнацька збірна України (now U-18, born 2002 players), headed by Vladimir Jezersky.
According to UEFA coefficient з 52-х збірних були сформовані чотири кошики посіву. Збірна України потрапила до кошика А, де опинилися 13 команд із найвищим рейтингом. Повний склад кошиків виглядає наступним чином.
Cart A: France, England, Italy, Netherlands, Czech Republic, Spain *, Germany, Ukraine*, Ireland, Norway, Turkey, Austria, Croatia.
Cart B: Greece, Belgium, Sweden, Serbia *, Poland, Slovakia, Scotland, Israel, Bulgaria, Hungary, Denmark, Slovenia, Georgia.
Cart C: Russia *, Finland, Switzerland, Bosnia and Herzegovina *, Cyprus, Wales, Latvia, Iceland, Azerbaijan, Northern Macedonia, Northern Ireland, Belarus, Armenia.
Cart D: Montenegro, Kosovo *, Malta, Albania, Kazakhstan, Andorra, Luxembourg, Moldova, Estonia, Faroe Islands, Lithuania, Gibraltar *, San Marino.
*Згідно з рішенням Виконавчого комітету УЄФА та робочої групи з надзвичайних ситуацій по різних групах розводяться: Іспанія й Гібралтар, Україна й Росія, Сербія й Косово, Боснія і Герцеговина й Косово.
In addition, Romania's home team received a direct pass to the final stage of Euro-2021 (U-19). The Portuguese national team as the highest-ranked team has won an automatic pass to the elite selection round.
One representative from each basket will be part of the future 13 selection teams. The hosts of the mini-tournaments to be held in spring 2020 will be determined later.
According to the competition rules, the winners of the two first places in the selection groups and the best team among the third place in the results of matches with the first and second teams, will join Portugal in the elite round.
Following the results of the elite round in the spring of 2021, seven teams will be known, who will make the Romanian company in the final stage of Euro-2021.