U-17: December 3 Ukraine's youth team learns their rivals in the selection for Euro-2021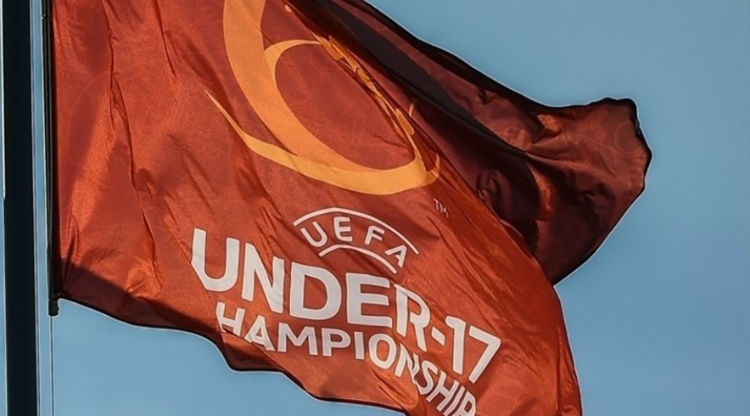 On December 3, UEFA Headquarters will host the European Qualifying Round of 2021 (U-17). The youth team of Ukraine will take part in these competitions (now U-16, players not older than 2004), headed by Sergey Nagornyak.
The 52 participants will be divided into 13 groups of four teams. During the draw procedure, they will be in four baskets according to with their rating. Ukraine is in the basket of V.
Warehouse composition
Cart A: England, Italy, Portugal, Germany, France, Belgium, Ireland, Sweden, Hungary, Austria, Serbia *, Turkey, Bosnia and Herzegovina *.
Cart B: Scotland, Ukraine, Czech Republic, Israel, Switzerland, Denmark, Norway, Russia, Greece, Slovenia, Poland, Croatia, Slovakia.
Cart C: Iceland, Finland, Belarus, Romania, Azerbaijan *, Northern Macedonia, Montenegro, Wales, Georgia, Northern Ireland, Bulgaria, Latvia, Faroe Islands.
Cart D: Lithuania, Albania, Estonia, Armenia *, Kazakhstan, Kosovo *, Andorra, Liechtenstein, Moldova, Luxembourg, San Marino, Malta, Gibraltar.
* According to the decision of the UEFA Executive Committee and the UEFA Emergency Committee, they cannot play in one group: Serbia and Kosovo, Bosnia and Herzegovina and Kosovo, Azerbaijan and Armenia.
The Cyprus national team as host of the Euro received an automatic pass to the finals. The Netherlands and Spain national teams received the highest qualifiers for the elite selection round as the highest rated.
The draw will determine the owners of the mini-tournaments in each of the 13 selection groups. The elite round will feature two best teams from each group and four best teams from third place (they will be determined by the results of the matches with the two first teams).
After the elite round, the top 15 national teams will join Cyprus in the Euro Final in May 2021.