National Border Guard Academy inaugurates new football field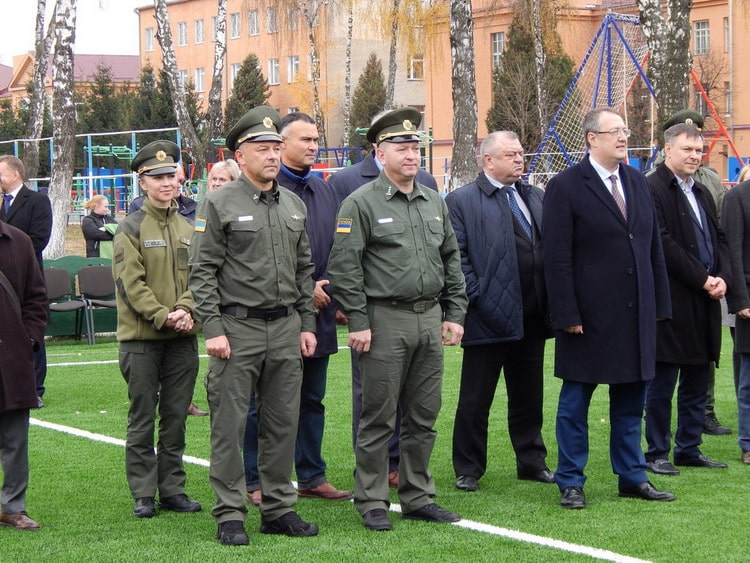 On November 7, a new football field was officially opened at the National Academy of the State Border Guard Service of Ukraine named after Bohdan Khmelnytsky.
The event was attended by UAF Presidential Advisor Valentin Latypov, Khmelnitsky Offensive Chairman Igor Hiblin, State Border Guard Service Sergei Deyneko, Deputy Interior Minister Anton Gerashchenko, as well as people's deputies and other distinguished guests.
Photo by nadpsu.edu.ua
The new 96 × 48 m field has an artificial cover that allows you to train and hold football matches any time of the year.
In his speech, Valentyn Latipov congratulated those present on behalf of the President of the Ukrainian Football Association, member of the UEFA Executive Committee Andriy Pavelko and presented the ball to the students of the Academy as a gift.
Photo by nadpsu.edu.ua
"I congratulate the President of the Ukrainian Football Association Andriy Pavelko and thank you for your active sportsmanship and love of football! On behalf of the entire football community, I wish you good health and new victories! " - said Valentin Latipov. The UAF Presidential Advisor also handed over invitations to the matches of the national team of Ukraine for students and teaching staff of the Academy.
Ihor Hiblin also congratulated the cadets on the opening of the new field and presented a football uniform for free.
Photo by nadpsu.edu.ua