All participants of the final of the selection for the national team of cyber football have been identified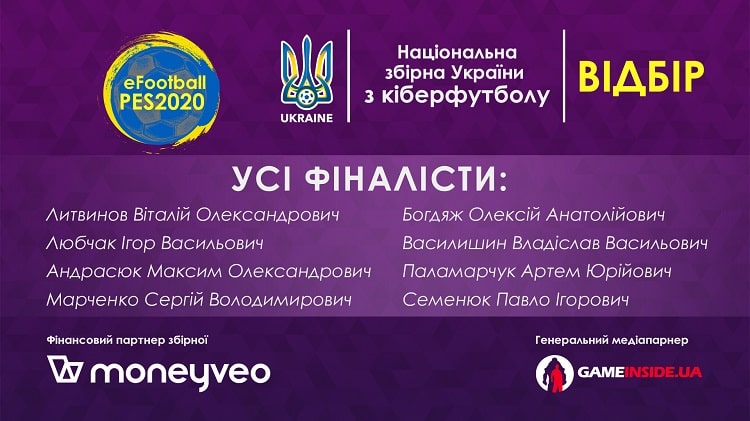 The second stage of online qualification for the national team of Ukraine in cyber football took place.
According to the results, four more finalists of the tournament were determined. They were: Alexei Bogdiazh, Vladislav V. Vasilyshyn, Artem A. Palamarchuk, Pavlo I. Semeniuk.
So, the group of participants of the finals was composed of the following players: Vitaly Litvinov, Igor Lyubchak, Maxim Andrasyuk, Sergey Marchenko, Alexey Bogdiazh, Vladislav Vasilyovich, Palamarchovich V., Palamarchovich.
We thank everyone for participating in the selection to the national cyber football team and remind us of competition for the best photo!
The final of the selection will be held on November 30 in Kiev at the House of Football.
We also remind that moneyveo (a fintech company that started online lending service in Ukraine) became a financial partner of the cyber football team.
General media partner of the national team of Ukraine in cyber football - esports gameinside portal.