Alexander Karavaev: "They wanted to prove that they won first place in the group for good reason"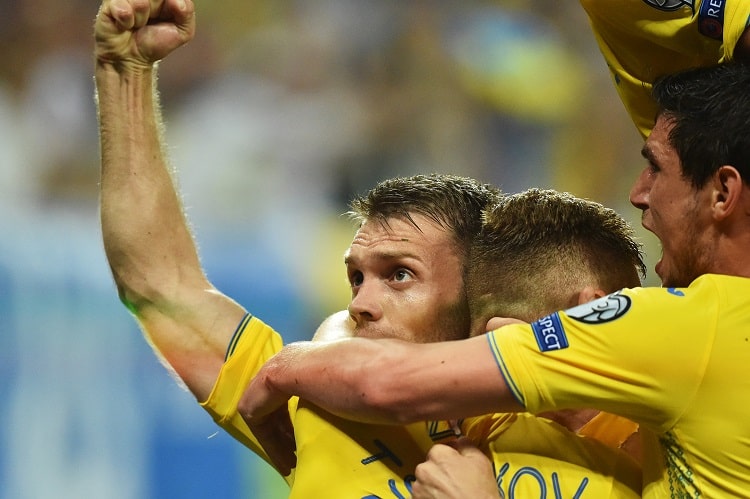 Defender of the national team of Ukraine Oleksandr Karavayev sums up the final match of the blue-yellows in the Euro-2020 selection against Serbia, which ended with a score of 2: 2.
- Oleksandr, what will be your conclusion on the game of the national team of Ukraine against Serbia in Belgrade?
- I will say this: we as a whole team tried to play both in defense and in attack. But these goals ... Missed from the penalty spot and then another goal when the ball flew behind. A pity they missed. It's unpleasant, but the main thing is that we scored points. As a result, we have not lost a single match in the group, and this adds confidence for the future.
- This match for Ukraine almost did not solve anything. What was your motivation?
- The motivation was to prove to ourselves that we want to keep what we achieved earlier in this selection cycle. It happens that you win one or two matches and then you lose everything. We wanted to win the game and wanted to prove that we are not the leaders of the group and we came to the Euro finals first place.
- Andriy Shevchenko said at the post-match press conference that he was dissatisfied with the way the team started both halves ...
- Yes, one can not disagree with his words. We will still understand this game, make adjustments. Indeed, at first we agreed to act differently, but only after 20 minutes began to play their game, our scheme worked. We started playing the game and we evened the score. We have already had matches like, for example, with Slovakia last year, when it has already decided nothing, and we have lost with a big score. So we came to a conclusion and played more responsibly now.
- Did you feel that the Serbs want revenge for the humiliating defeat - 0: 5 in Lviv?
- Yes, we felt that the hosts want to play for that match. But we also had our goals in this match.
- There were not many Serbian fans at the match, the stadium was half empty. This made it easier for Ukrainians?
- Do not think. It is better for me when the stadium is full, even if at the expense of the fans. Playing is so much nicer, more adrenaline and motivation.