The national team of Ukraine was greeted at home after returning from Belgrade!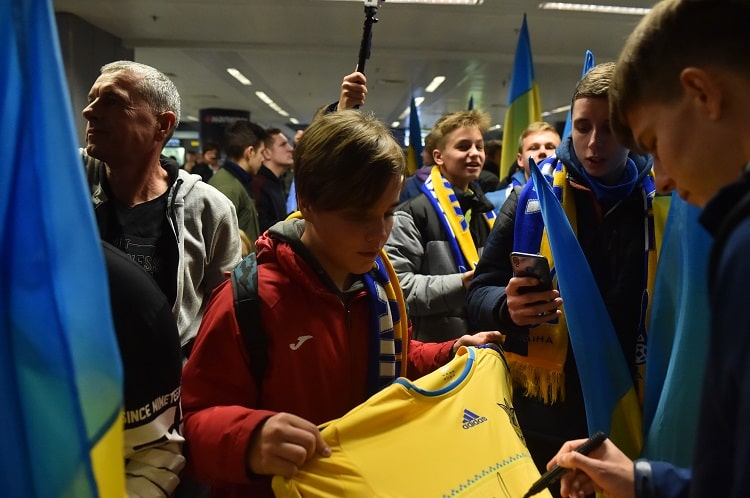 After yesterday's strong-willed draw points, which Ukraine's national team won in the last match of Euro-2020 qualifying in Serbia, our team was waiting for a warm welcome at the Kiev airport Boryspil.
Photo by Pavlo Kubanov
Guys who for the first time in history have passed the calendar year without any defeat and have qualified for the final part of the European Championship from the first place in their selection group, numerous fans were greeted with flags, applause and chants: "Well done! Ukraine! Bravo!"
Photo by Pavlo Kubanov
Now both the national team and the whole country are looking forward to draw of the Euro-2020 final tournament, which will be held in Bucharest on November 30 (commencement of the ceremony at 19.00 pm Kyiv time).