WU-17: Ukraine's girls' national team gets into fourth basket at Euro 2020 elite round draw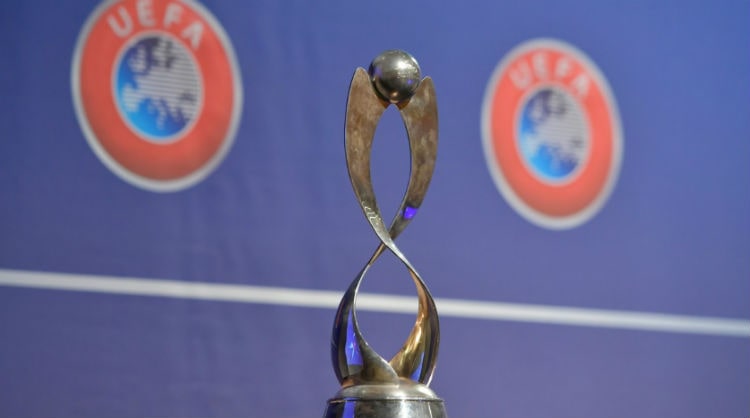 On November 29, the WU-2020 Ukrainian national team learns the names of their opponents during the draw of the elite round of the Euro-17 qualification.
The draw will be held at UEFA Headquarters in Nyon, Switzerland. The 28 elite round participants will be divided into seven groups of four teams. For the lottery process, teams were divided into four baskets according to their UEFA ranking.
Recall that the wards of Sergiy Sapronov qualified for the elite round, ranked in the top four teams in third place in their selection round groups. Therefore, the Ukrainian national team will be in basket D. during the draw.
Warehouse composition
Cart A: Spain, Germany, Norway, Switzerland, Ireland, France, Hungary.
Cart B: Austria, Italy, Russia *, England, Netherlands, Portugal, Czech Republic.
Cart C: Poland, Slovakia, Iceland, Slovenia, Serbia, Scotland, Greece.
Cart D: Denmark, Turkey, Belgium, Wales, Romania, Croatia, Ukraine*.
* Based on the decisions of the UEFA Executive Committee and the UEFA Emergency Committee, Ukraine and Russia cannot be included in one group.
It should be noted that the first and second teams of the same group of the qualifying round cannot be included in the same group of elite rounds. For third teams, this provision does not apply.
Each group of elite rounds will have one team from each basket. The hosts of the mini-tournaments, which are due to be completed by March 29 next year, will be determined next.
Seven winners of the groups will reach the final of the European Championship, where they will join the host of the competition - the national team of Sweden. The final tournament will be held in this country from May 9 to May 22. His draw is scheduled for April 3.
We will add that the final tournament of Euro-2020 (WU-17) will simultaneously qualify for the World Cup-2020 (WU-17) in India.