WU-17: Sergiy Sapronov's team contenders in the Euro 2020 elite round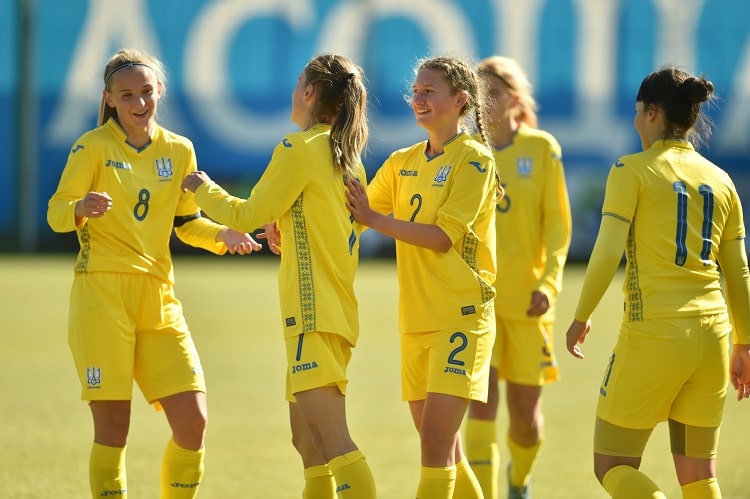 It happened in Swiss Nyon draw of the elite round of the Euro-2020 qualification, on the basis of which the girls national team of Ukraine learned the names of their rivals WU-17 pandemic.
During the draw, 28 elite round participants were divided into seven teams of four teams. The day before, the teams were divided into four baskets according to their UEFA ranking. Sergei Sapronov's wards have qualified for the elite round, ranked in the top four teams in third place in their selection round groups. Therefore, the Ukrainian national team was in basket D. during the draw.
The group of 7, where they play against peers from Norway, the Czech Republic and Poland, came in blue and yellow. It should be noted that the Ukrainian women have already met the Czechs in the qualifying round and they played a draw - 1: 1. The owners of the mini-tournaments will be determined later and will be completed by March 29 next year.
Membership of all the elite rounds of the Euro-2020 (WU-17)
Group 1: Switzerland, Italy, Greece, Belgium.
Group 2: Hungary, Russia, Iceland, Romania.
Group 3: Ireland, Austria, Serbia, Denmark.
Group 4: Germany, Netherlands, Scotland, Croatia.
Group 5: France, England, Slovakia, Wales.
Group 6: Spain, Portugal, Slovenia, Turkey.
Group 7: Norway, Czech Republic, Poland, Ukraine.
Seven winners of the groups will reach the final of the European Championship, where they will join the host of the competition - the national team of Sweden. The final tournament will be held in this country from May 9 to May 22. His draw is scheduled for April 3.
We will add that the final tournament of Euro-2020 (WU-17) will simultaneously qualify for the World Cup-2020 (WU-17) in India.