Today, December 3 marks International Day of People with Disabilities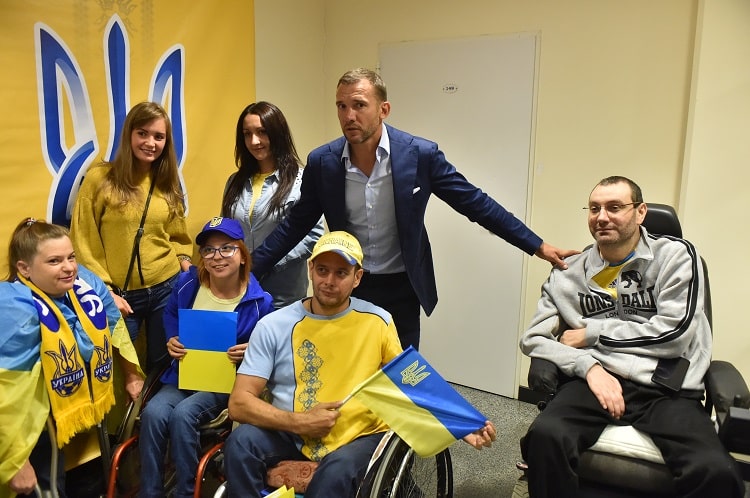 Today, December 3, marks the International Day of Persons with Disabilities as established by the UN General Assembly resolution of October 14, 1992.
Every year, International Day of People with Disabilities is dedicated to a specific aspect of the realization of the rights of people with disabilities. This year's theme is "Ensuring the active participation of persons with disabilities in society", which is one of the global goals of the UN's 2030 sustainable development.
Ukrainian football is quite open to this, sharing UEFA's values ​​and social responsibility strategy.
Photo by Pavlo Kubanov
Bringing people with disabilities to the game of football has brought many victories to Ukraine. And UAF is extremely appreciative of these achievements! In the ceremony of awarding the best in football according to the results of the past year, "Football Stars of Ukraine", a separate nomination was dedicated to players with disabilities. Together with partners from the National Committee of Sport of Disabled People of Ukraine in 2019 the best were recognized: the captain of the national team of Ukraine in the field of visually impaired athletes Oleksandr Hetmanov, the player of the national football team of Ukraine with the effects of infantile cerebral palsy and paralympic paralympic champion captain of the national football team of Ukraine among hearing impaired athletes, European champion of 2019, best goalkeeper of the European championship of 2019 Dmitry Ukr ainite. The award was given to Dmitry Ukrainian. This is an example of how important it is for people with disabilities to be part of the professional sports community.
Photo by Pavlo Kubanov
The UAF also mentions dedicated fans with disabilities who regularly attend national team matches in different cities of Ukraine. We thank you for your support and invite fans to the stadiums with wheelchairs and musculoskeletal disorders, as well as fans with visual and hearing impairments. The football arenas where the national team games are held meet the requirements of architectural accessibility, that is, adapted for comfortable movement and placement of people on wheelchairs. See you in the stands!
totalfootballtotalaccess #cafe #footballforall #uefa #disabilityfootball #footballall
Photo by Pavlo Kubanov