National team profile. Ukraine domestic matches saw eight cities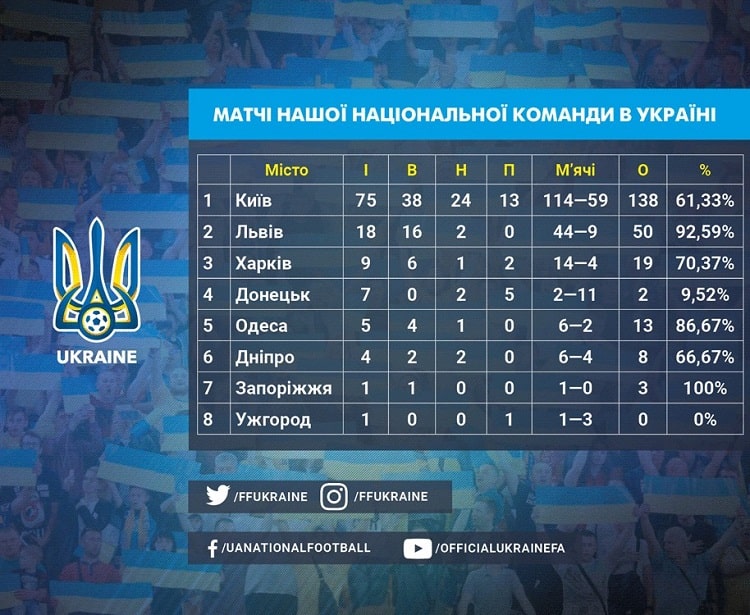 Last year, Zaporizhia became the eighth city in the country to see the game of the Ukrainian national team with its own eyes. On November 14, the national team defeated the Estonian national team in a friendly match (1: 0).
Interestingly, in addition to Zaporizhia, Kyiv (May 1994, Belarus - 3: 1) and Lviv (September 2001, Armenia - 3: 0) can boast of victories in the debut matches of the national team of Ukraine.