Sergiy Nagornyak: "I hope our players will want to take revenge in Belgium"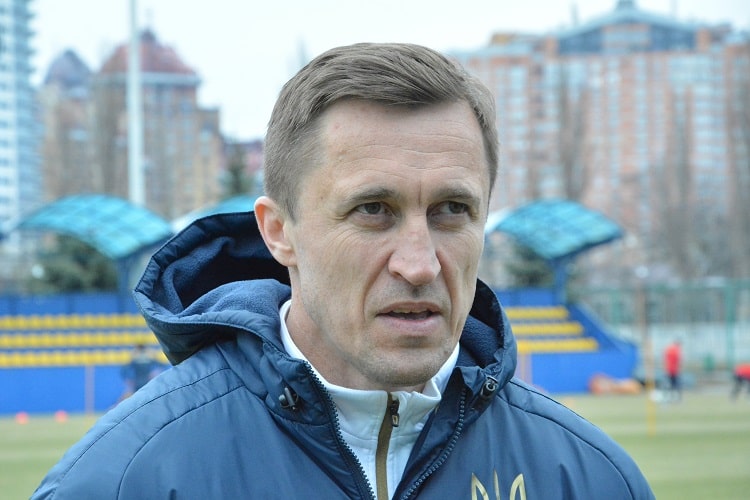 The first year of independent work at the helm of the youngest team of Ukraine U-16 (football players not older than 2004 year of birth) ends Sergey Nagornyak, who shared his impressions of this process.
- Sergey Nikolaevich, the end of the year, will you record in the asset to yourself and the team?

- Why not? Even in friendly matches, the boys showed good results, although we do not put it in the first place. Our coaching staff, thanks to the organized UAF effective meeting, recruited many candidates for the national team. Next year, the selection will not stop, however, it will not be so large unless there are problems with the invitation of the players. The backbone of the team gradually looms.
- You mentioned the results. In nine matches, your players won seven times, once drew and once lost. Did it add confidence to young players?

- Confidence comes with the result. Winning is always enjoyable, but now we are focusing on the game itself. And it is clear that the guys want to understand our requirements, for which I am grateful.
- Was the most useful sparring with the Belgian national team?

- So. The opponent showed what mistakes we should work on. The guys need to understand that in such matches the concentration should be all playing time. Interestingly, in the first duel with the Belgians, in which she was a draw was fixed, we looked worse than our opponent, and in the following, lost match exceeded it. In general, I am a fan of playing with the top teams as often as possible. In the championship of such a school the player will not receive.
- The Belgium national team will be one of your competitors in Euro-2021 Qualifying Round (U-17). In the group with the teams of Georgia and Lithuania are the Belgians the favorites?

- So. This is a strong team. But I hope our players will want to take revenge. Georgia national team will be master of the competition. This fact will definitely give her motivation. This year, by the way, we also met with this opponent, beating him twice. So, at the second game Georgians have shown themselves very well. Winning the Ukrainian national team was not easy. And it is still difficult for me to say something about Lithuania, since we have not yet studied the Baltic Sea.