The final seminar of the National School of Football Referees was held in Kyiv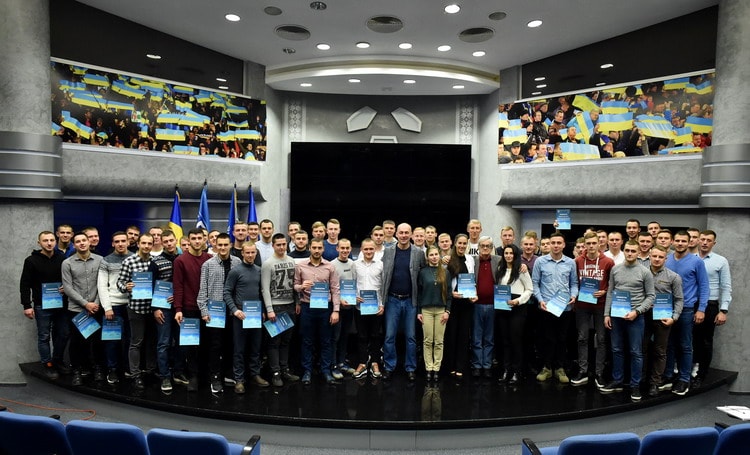 The final seminar for students of the second year of training of the National School of Football Referees was held at the House of Football.
From the beginning of the training at the NSF, when 90 arbitrators came to work, the final seminar reached 53, successfully completing all the tests during the year, both theoretical and various practical (fitness tests FIFA, YO-YO, Ariet, conducting amateur, student matches competitions and DFL). Before the seminar began, UAF Arbitrators Committee Chairman Luciano Luci congratulated the students and stressed the need for continuous preparation even during the off-season. The Committee is paying a lot of attention to future referees, so the best listeners of the course will have a chance to prove themselves in the U-19 Premier League teams in the near future.
Photo by Pavlo Kubanov
On participants seminar Representatives of the Association of Amateur Football of Ukraine and the Children's and Youth Football League of Ukraine were waiting for the performances, which summarized the results of the autumn part of the competition. They noted the high level of match arbitration, but wished to improve the quality of the administrative duties of some referees after the matches. The participants of the seminar also gave lectures on the topics "Interaction of the team of referees in different situations on the football field" and "Preparation of the team of referees for the match". In addition, they have devoted considerable time to the English language and to passing the relevant test.
Upon completion of the seminar, all NSFA graduates of the second year of study were given appropriate certificates.