Legionnaires of the national team of Ukraine in the first part of the season-2019/2020. Andrey Lunin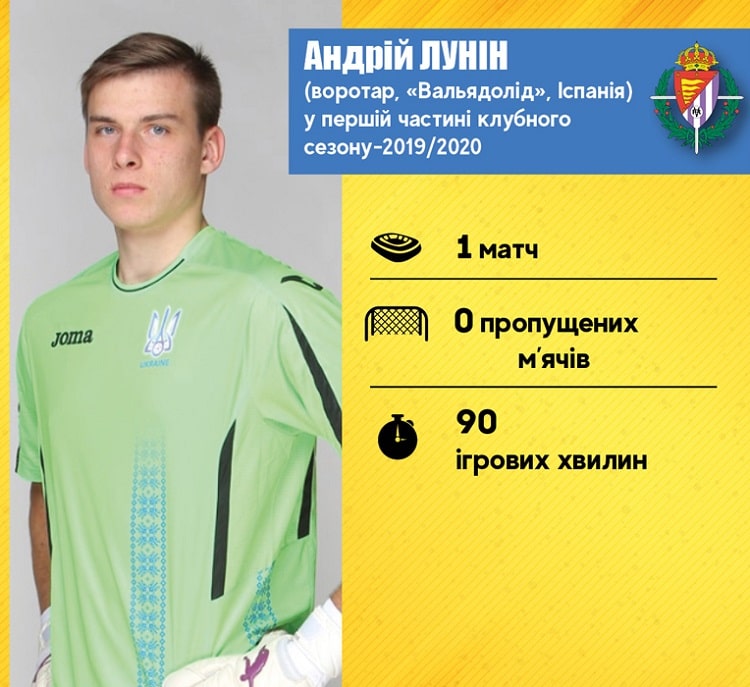 After, frankly, unsuccessful considering the number of playing practice of a business trip from Real Madrid to Leganes, there were hopes that already this season the goalkeeper of the national team of Ukraine Andrey Lunin Madrid bosses will find a team where he is finally assimilated into Spanish football.
However, it can already be said that the new lease, in Valladolid, was even more unpleasant for the Ukrainian performer. In the first part of the 2019/2020 season, Lunin spent in the new team only one fight in the Spanish Cup. And then, firstly, at the end of the year, and secondly, the opponent from Tersera was unable to deliver at least one blow to Andrew's plane for 90 minutes of playing time.
There are so far unofficial reports from Madrid that renting a Ukrainian to Valladolid did not live up to the expectations of either the Real bosses or the footballer himself. So it is possible that in January 2020, Lunin will go to a new team, where he will be offered more playing practices, which is required by the leaders of the Santiago Bernabeu.
Be that as it may, but the new club year "Valladolid" will start on January 3. Ironically, Lunin's current team will face Leganes at home in the 19th round of La Liga.