Ukraine's U-17 Futsal Youth Team Determined for Portugal Match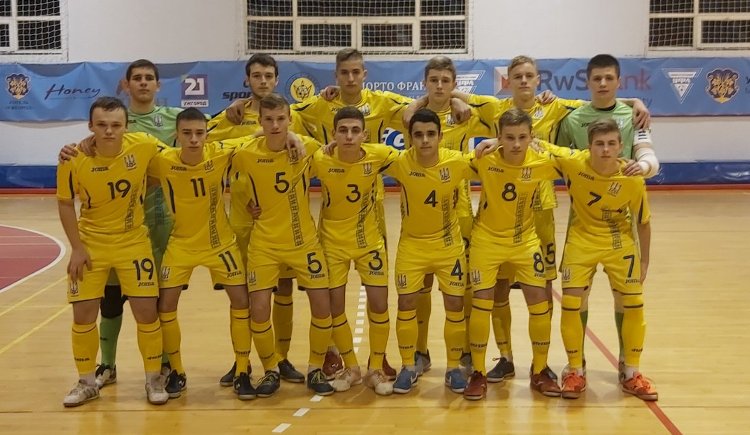 Vitaliy Odegov has announced the list of players called up for the away friendly against Portugal.
As it was announced earlier, in early January, Ukraine's U-17 futsal youth team will leave for Portugal. The first sparring with local peers in blue and yellow will be held on January 7 in the town of Kamina (beginning - at 21.00), and the second - on the 8th in Viana do Castelo (19.00).
According to Futsal Association of Ukraine reports, Vitaliy Odegov summoned to the gathering of 14 futsalists. It goalkeepers - Dmitry Dyachenko ("Cardinal-Youth" No. 4), Mykola Guyvan ("Hurricane-2-KFV"); field players - Andrey Britton, Svyatoslav Petrosyuk, Alexander Dychuk (all - "Hurricane-2-KFV"), Dmitry Babilov, Rostislav Semenchenko (both - "Illichivets-DYUSSh"), Sava Lutai (DYUSSh "Volna"), Yuriy Gerchakivsky, Yaroslav, Andriy Salamakha (all - KIVS "Energia"), Maxim Malinovsky ("Cardinal-DYUSSh # 4"), Denis Kuznetsov, Valentin Movchan (both - "Futsal-Dnipro").
We will remind, in December our young men in Uzhgorod twice overcame peers from Serbia.