Anatoliy Buznik: "Meet with new wards will take place in May in Carpathian space"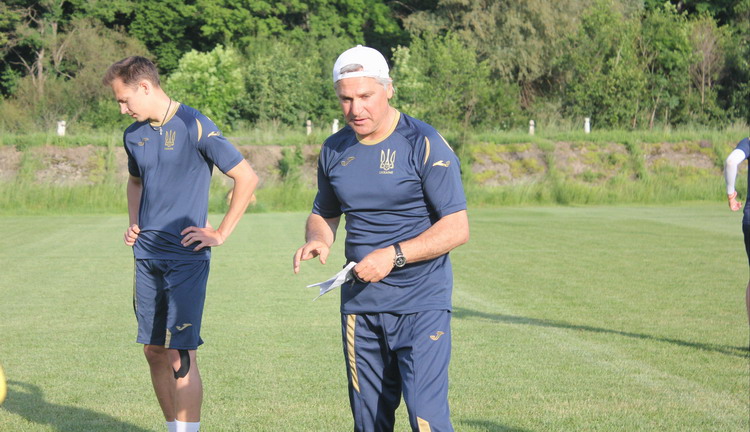 At last year's Universiade in Italian Naples, the Ukrainian national football team finished sixth. And already in August 2021 in the Chinese city of Chengdu will be the next world forum, in which our fellow countrymen plan to take part.
- Since these competitions will be held only next season, it has not yet reached the staffing of the team, - said the national team leader, Honored Coach of Ukraine Anatoliy Buznik in a comment to the official website of the UAF. - For the first time I am going to meet my new wards in May at the traditional international tournament "Carpathian space", in which student teams take part.
- At first Ivano-Frankivsk hosted these competitions, then Uzhhorod. Do you already know where they will take place this year?
- No, I expect that the new owner will be named at the meeting of the Executive Committee of the All-Ukrainian Football Association of Students, which will be held in late January in Kiev.
- The performance of Ukrainian football players at the Universiade in Italy was generally praised. In your opinion, which of your wards after returning from Naples especially noticeably added in skill?
- In my opinion, this is Denis Kostyshyn from the elite Kolos, who took on the role of leader in several matches at once. It is a pity that at the end of the first part of the season the blacksmith did not escape a serious injury.
- By the way, I remember that your debut at the helm of the student team of Ukraine took place at the 2001 Universiade, which was hosted by the capital of China, Beijing, and where your wards won silver medals…
- To be honest, I still remember that final match with the Japanese. Unfortunately, we did not use a few scoring opportunities and eventually lost with a minimum score. Nevertheless, our performance was highly appreciated, in particular, I was awarded the honorary title of "Honored Coach of Ukraine". I do not mind that next year my new wards at the Universiade in Chengdu will prove that China remains a stronghold for us. Only, of course, it is necessary to approach this next test in the international arena in combat readiness.