U-18: famous rivals of the Ukrainian youth team at the Slovakia 2020 Cup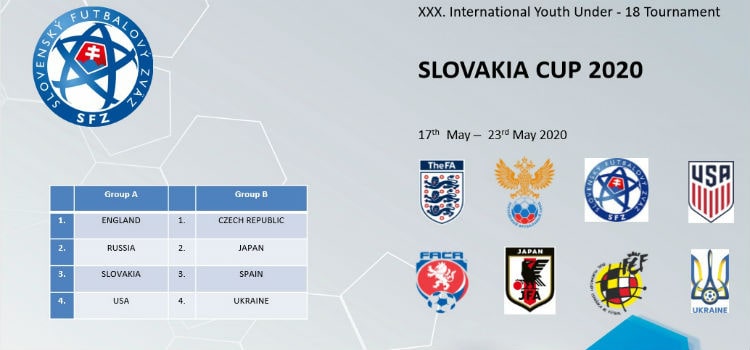 The jubilee, the 17th, will be held from May 23 to 30 this year Cup of Slovakia, in which he will take part youth team of Ukraine U-18 (players not older than 2002 year of birth).
Eight teams will be divided into two quartets at the group stage. Team B of the Czech Republic, Japan and Spain will compete with the blue and yellow in Group B. Quartet A reached the competition masters, Slovaks, as well as national teams of England, Russia and the USA.
When the group tournament is over, there will be a face-to-face match. The matches with the participation of the national team of Ukraine in the group are scheduled for May 18, 19 and May 21.
Participation in the Slovakia 2020 Cup for the team of Vladimir Jezersky will be one of the stages of preparation for the qualifying round Euro-2021 (U-19) qualifying round, whose matches will take place in November.