UAF will select FIFA 20 for Ukraine Cyberfootball Team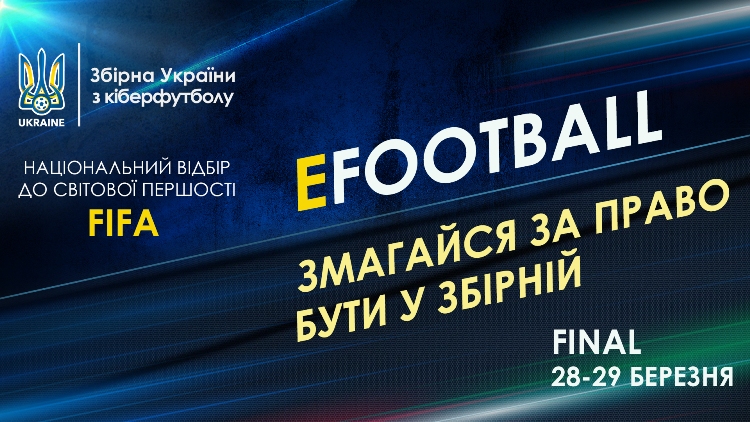 Ukraine to participate in the selection for the FIFA eNations Cup, the final of which will take place in Copenhagen 22-May 24, 2020
The national team of our country will be formed by the results of the all-Ukrainian selection, which will be held under the auspices of the Ukrainian Football Association and with the support of FIFA and Electronic Arts.
Selection for the national team of cyber football will begin on February 10. Registration will be open to verified FIFA players by February 17th. They will receive individual invitations and, after confirming their participation, will be selected.
The next registration phase will run from February 19 to March 5. It will be open to all comers. Therefore, anyone who registers, regardless of their official status, will have the opportunity to compete for the right to become a player of the FIFA discipline of Ukraine in cyber football. The main criteria are gaming skills and professionalism.
The first part of the online qualification will take place on March 7-8 and the second part will take place on March 9-10. The national final is scheduled for March 28 and March 29. According to him, two of the best players will be selected to represent Ukraine in the FIFA eNations Cup World Cup qualifying events in spring 2020.
Details of the terms and conditions of the tournament will be published later. You can find more information about FIFA eNations Cup 2020 at link.