Ukraine beach soccer team captain Dmitry Medvid: "The team wants to be on top in Europe again!"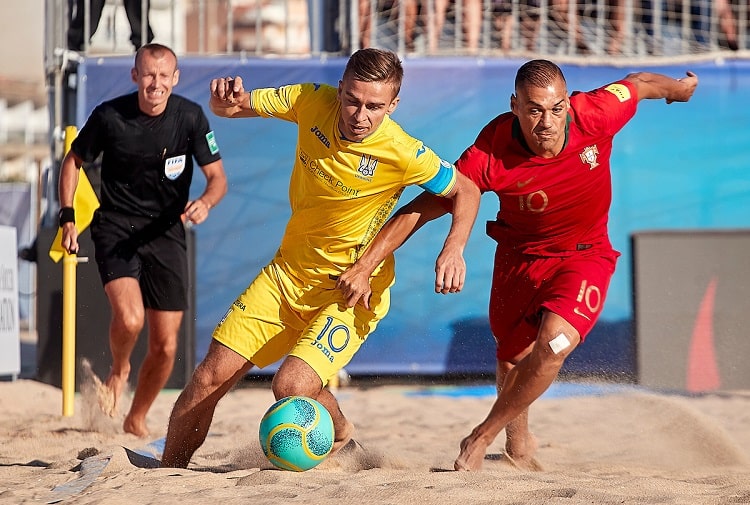 Before the start of the season, the captain of the national beach soccer team Dmitry Medvid spoke about the prospects of blue and yellow in 2020.
One of the best players in the national team of Ukraine Dmitry Medvid shared his expectations of the new season in beach football and evaluated the results of last year.
- Mundialito club competitions have started a new calendar year in beach soccer. What are your expectations for this season?
- He promises to be no less saturated than the previous one. We are waiting for the selection for the World Cup - the main competitions in 2020, as well as the traditional Euroleague. The Ukrainian national team wants to be on top of European beach football again.
- How do you briefly describe the previous year?
- He was ambiguous. On the one hand, we have accomplished the minimum task that was put to us by management, namely, reaching the semi-finals of the European Games and qualifying for the World Beach Games. On the other hand, we had to win medals at the European Games, but we didn't. The World Beach Games were generally unsuccessful. But it should be noted that we were not preparing for these sand competitions. When they saw the level of preparation of the opponents, they realized that it would be difficult for us.
- What needs to be improved in the team in order to make 2020 a more successful year for the Ukrainian national team?
- Firstly, it is necessary that all the players our coaching staff counts on are in shape. Secondly, you need to have a good pre-season training. Two or three training sessions with sparring will not hurt us. Thirdly, it is necessary to resolve all household issues related to the activities of the national team. And finally, Fortune. If all these components are combined, then I'm sure the result is sure to come!