Ukraine-Northern Ireland Friendly Match: Last Killed in Last Century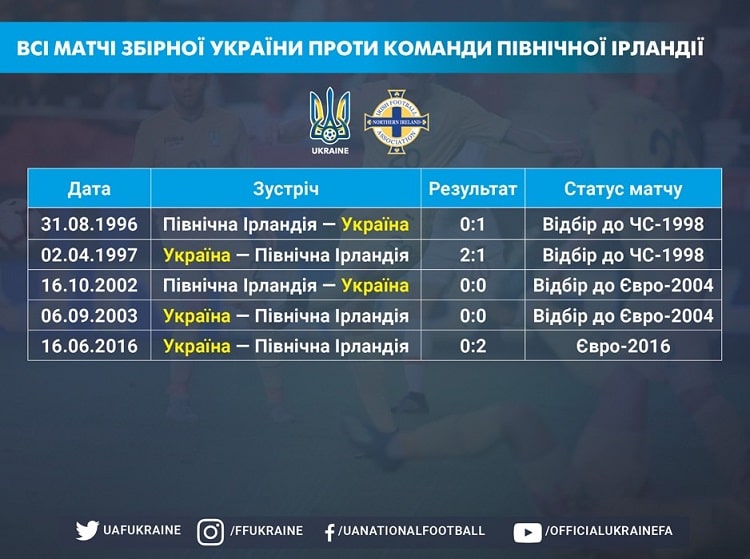 On June 2, at the Olimpiysky National Sports Complex in Kyiv, the national team of Ukraine in preparation for the of UEFA EURO 2020 will play a friendly against Northern Ireland.
This match will be the sixth ever in the team. At the moment, the advantage in meetings on the side of the Ukrainians: two wins, two draws and defeat. However, it should be noted that the gates of this opponent were blue-and-yellow for the last time in the last century (one of the balls in the 1997 Kyiv match in the assets of the current team coach Andriy Shevchenko). In the last three battles, the opponent has left zero in the field of missed goals.