Sergiy Sapronov: "I am convinced that sparring with the strongest teams of Ukraine will be my benefit in favor"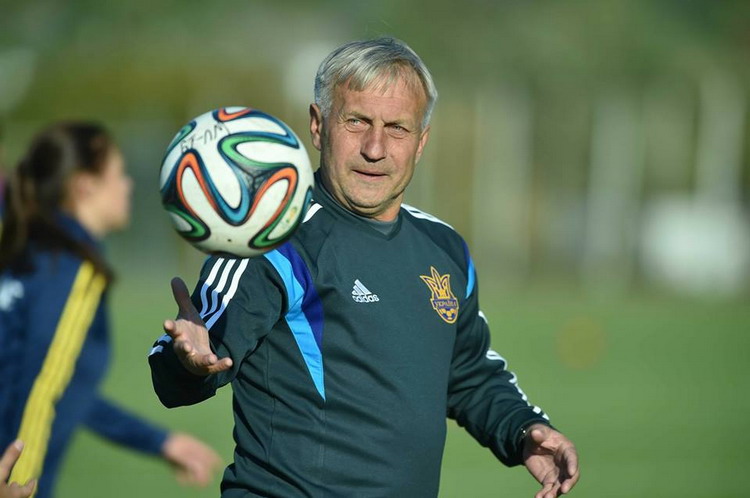 February 22 in Kharkiv WU-17 Ukrainian national team will begin the penultimate stage of preparation for the elite round of the European Championship, which will be hosted by Norway at the end of March.
- Collecting we summoned 22 football players, - said the head coach of the team Sergei Sapronov in a comment on the official website of UAF. - Although I do not hide that some of them will be superfluous, because in Norway we will take 18-20 players.
- Who did you invite to the national team for the first time?
- Defender Victoria Rozhko from Kostopil's "Family-Lyceum", midfielder Ruslan Levchenko from Nikolaev "Spartak-Orion" and Valery Goncharuk from Kiev "Change".
- Were there any of the collections that could not come to Kharkiv for good reasons?
- Yes, defender Victoria Mironenko of Nadiya-DUSSh (Hrebinka) and midfielder Anna Kaversina of Vladimir-Volyn Ladomir. If they return soon, then I will give them a chance to express themselves at the final stage of preparation, which will be held in mid-March in Kiev.
- As you know, on February 26 and 28, your wards will hold sparring sessions in accordance with Zhytlobud-1 and Zhytlobud-2. But, it is recalled, the plans were control matches with the national team of one of the neighboring countries ...
- According to the information I possess, such negotiations with potential sparring partners were indeed conducted, but no agreement was reached. However, do not dramatize the situation. Believe me, rivalry with the strongest domestic women's teams will also be my ward in the adventure.
- Do you not care that in Kharkov you will have to train and play on artificial turf?
- No, because according to reliable information, in Norway we will also play on artificial turf. Therefore, checking the battle in Kharkov from all points of view should be useful.