Second League. Legionnaire may appear in Heather, and Podillya counts on hired players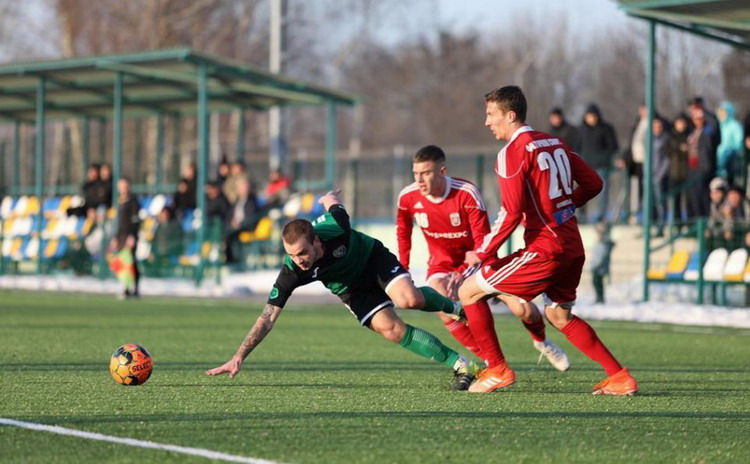 Nowadays, you will not be surprised by the foreign national teams. Here and now in Turkey for the spring part of the season the players of "Veres" and "Alliance" are preparing.
Yuri Wirth's wickets defeated FC Minsk 2-0 in the first sparring thanks to Anton Yaremenko's double. By the way, the Senegalese Legionnaire Lamine N'Diye, who previously spoke for the Spanish Marbella, is on view at Veres.
As for one of the leaders of the group "B", "Alliance", the footballers from Lipova Valley before leaving for Turkey parted peace with the first-class "Girnyk-Sport" - 0: 0, and already in Belek lost in the intense fight against Kazakhstan " Ozhetpes - 2: 3. However, as of February 26, Yury Yaroshenko's wards will be able to rehabilitate themselves, as they will find out the relations with another representative of Kazakhstan - Aris.
Teams that train at home also make efforts to keep sparring under proper conditions. Chaika players (Petropavlovskaya Borschagivka) have already made it to the semifinals of the Alexander Shtanov Memorial, overcoming the Obolon-Brovar-2 resistance (1-0), and the group A leader, Ternopil Niva, combining performances at the Memorial Eristal, where her rivals are amateurs, with control matches with teams of masters. In the latter, Vasyl Malik's wards took the mount over Uzhgorod on a neutral field in Morshyn (3: 1).
Seriously tuned to the second part of the season and Podillya. Podolsky head coach Vitaliy Kostyshyn has decided to eliminate the vulnerabilities by inviting senior-ranked performers: Alexey Shpak (Minaj), Arseniy Doroshenko and Rustam Ahmedzade, who, by the way, was born in Khmelnytsky region (Kolos). In the last sparring "Podillya" exchanged goals with Chernivtsi "Bukovina" - 1: 1.
In their second control match, the players of Vinnytsia "Niva" and Zhytomyr "Polissya" failed to find a stronger one - 0: 0. Photo by niva-v.com.ua
Twice in February, the players of Polesie and Vinnytsia Niva met. Initially, in Zhytomyr, the hosts were stronger (3: 2), and in the second match the home team failed to take revenge (0: 0).
У preliminary review we emphasized the problems of Tavriya Simferopol with the completion of the attacks. The criticism came in favor. In the last control duels, Sergiy Shevchenko's players have already scored, having drawn a draw with Kherson Crystal (1: 1) and Novotroitskaya Tavriya (4: 4).