WU-17: Ukrainian girls' team in the second control match in Kharkiv lost to "Zhitlobud-2"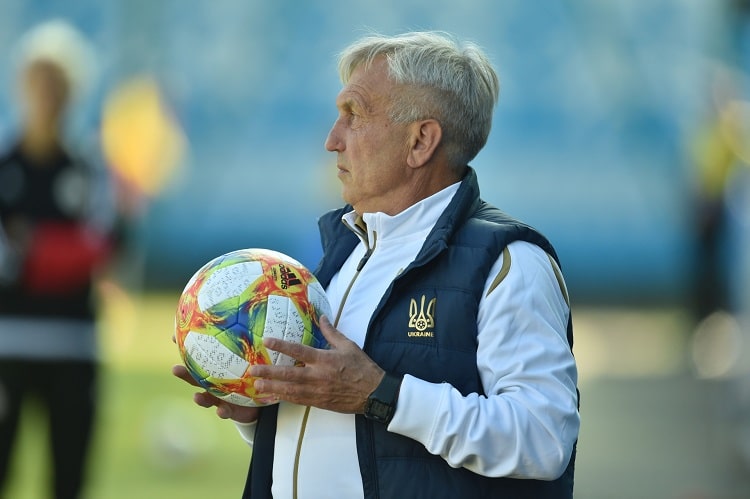 The Ukrainian national team WU-17 in today's control match in Kharkiv gave way to the local FC "Zhitlobud-2".
Young Ukrainians from February 22 to February 29 hold a training camp in Kharkiv. On February 26, they are in a friendly match lost to Zhitlobud-1 with a score of 1: 2. Today, in another sparring at the stadium of KhNUVS "Dynamo Arena", Sergei Sapronov's wards met with the local "Zhitlobud-2".
This time to resist the experienced rivals of the Ukrainian national team WU-17 managed only in the first half, which ended with a score of 1: 0 in favor of Zhitlobud-2. But in the second half of the game Kharkiv proved their advantage more convincingly, having sent to the goal of blue and yellow five more goals.
Friendly Match
Ukraine (WU-17) - Zhitlobud-2 (Kharkiv) - 0: 6 (0: 1)
Goals: Skorinina (39), Dzhurenko (46, 57), Kalinina (82, 85), Andrukhiv (86).
Ukraine (WU-17): Kelyushik (Dudnik 46), Kotik, Genik (Rozhko 65), Voitenko, Khristyuk, Tian, ​​Golovina (Taleb 46), Ivanchenko, Dovganik, Semkiv, Kornatskaya (Kislyak 46).
We will remind that the current training and training gathering of the national team of Ukraine is devoted to preparation for elite round of Euro-2020 selection (WU-17), which will be held March 23-29 in Norway. There will be rivals of the wards of Sergiy Sapronov, besides the hosts, teams of the Czech Republic and Poland.