Andriy Pavelko: "Autumn 2020 will be bright for the fans of the national team of Ukraine"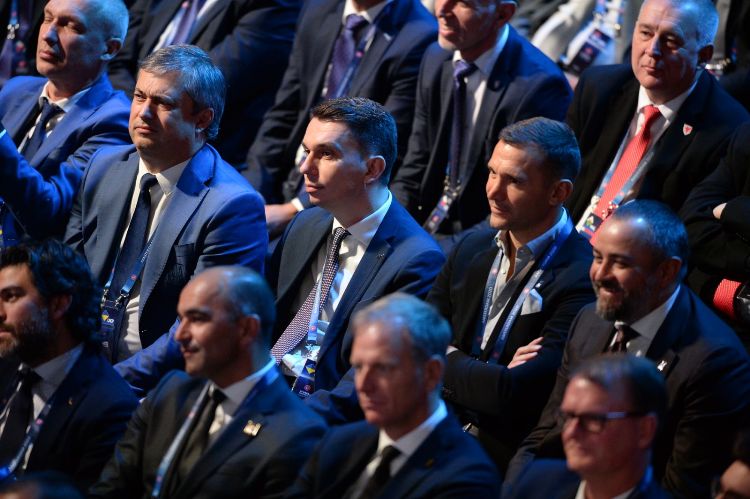 President of the Ukrainian Football Association Andriy Pavelko commented on the results of the draw of the League of Nations 2020/2021 for our national team.
According to the results of the draw in the League of Nations blue-yellow got into group A4, where they will meet with teams from Switzerland, Spain and Germany. UAF President Andriy Pavelko shared his views on this:
"I am happy, apparently, as are our fans. They will see matches of the national team of Ukraine with worthy opponents. We have made it to League A, where all our opponents are strong. We will have the motivation to show a quality game for our fans. Strong teams will come to Ukraine. I think the teams of Spain and Germany will please our spectators, Switzerland is also a very decent team.
Photo by uefa.com
The fall of 2020 will be bright for our fans. I urge everyone to come to the stadiums and support the Ukrainian national team, as these will be unique games. Of course, we expect from the team the kind of interesting football to which she is used to us. "
Photo by uefa.com