Nations League. Andrii Shevchenko has been the last of Ukrainians to score against Spain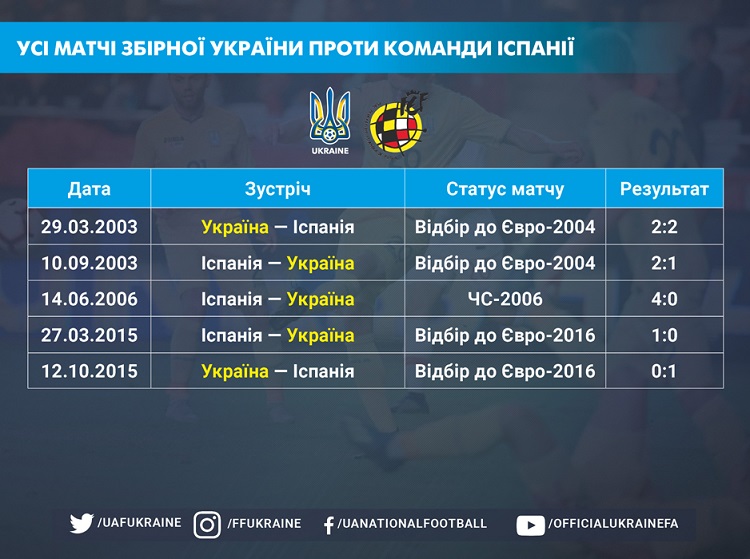 Throughout its history, the Ukrainian national team has met Spainwhich has become rival of blue and yellows in of the UEFA Nations League 2020/2021, five times.
Лише в дебютному поєдинку суперників нашій команді вдалося вибороти нічию. Решту поєдинків виграли піренейці, причому в останніх трьох матчах вони залишали свої ворота в недоторканості.
Похизуватися голами в зустрічах з іспанцями можуть лише три екс-гравці збірної України: Андрій Воронін, Олександр Горшков і нинішній наставник синьо-жовтих Андрій Шевченко забивали в 2003 році.
Додамо, що досвід зустрічей з іспанцями (у 2015 році) із нинішніх гравців команди Андрія Шевченка мають Андрій Пятов, Тарас Степаненко, Андрій Ярмоленко, Євген Коноплянка та Олександр Зінченко, для якого матч проти «Фурії Роха» 12 жовтня 2015 року став дебютним у складі збірної України.