Second League. Kalush ranked Norwegians, and Veres took the upper hand over the top-ranked Vanguard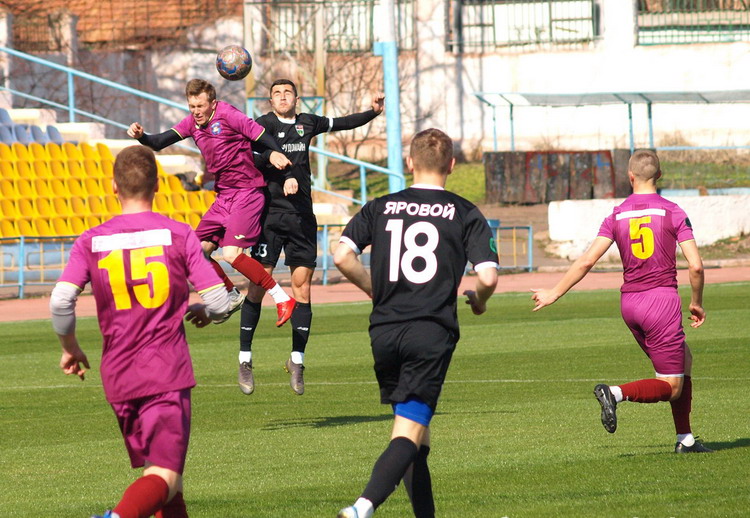 On a major note, those overseas teams, that were being prepared in Turkey.
One of the leaders of Group A, Veres, took the lead over the Kramatorsk Vanguard thanks to Yuri Solomka's hit - 1-0. In total, Yuri Wirth's wards conducted six sparring sessions in Turkey, winning four and signing two peace agreements.
The good humor returns home to the Dinaz players who won 2: 0 in the final control match in Kiran (Kazakhstan). Valentin Koryushkov and Artem Marchenko were distinguished. Kermanich Vladimir Bondarenko paid tribute to the recruits of the team, with their appearance competition for a place in the base became much fiercer.
Ambitious plans for the spring part of the championship and Kalush players. After a draw with Moldova's Cahul 2005 (1: 1), they defeated the Norwegian Eiger 6-0. The Carpathian newcomer Taras Puchkovskiy did not leave the field without his goal.
In the final sparring in Turkey, Dinaz players took the mountain over Kiran from Kazakhstan. Photo by dinaz.com.ua
But the leader of Group A, Ternopil Niva, unexpectedly lost in the final sparring of Chernivtsi Bukovina - 0: 2. The winners were Vasyl Palagniuk and Boris Orlovsky. Bukovina's newcomers, goalkeeper Igor Fialo and midfielder Valery Sad, also made a strong showing last fall for Veres. After a short break, generalist Eduard Matveyenko also returned to Chernivtsi.
Polissya football players, as planned, spent all the preparation stages at home, only sometimes going to neighboring areas for sparring. However, the latter, with the amateur FC ODEC, Polish players played in Zhytomyr and confidently won - 2: 0. Anatoliy Bezsmertnyi, Kerman, believes that his wards are ready for new trials.
One of the leaders of Group A, Polissya, in the last sparring is predicted to win fans of FC ODEC. Photo by polissyafc.com
There are also three teams in Group B - MIC-Agro, Alliance and Crystal. However, their closest pursuer, the Pitman, in the Test matches proves that in the spring can perform better than in the first round. In the last sparring, though, the crossbows did not realize a few goals, they still celebrated Victoria over Nikopol - 2: 1. By the way, the Pitmen's colors will again be protected by Anton Lytvyn and Alexander Pryalkin.