The Beach Soccer Team of Ukraine holds a place among the 25 best teams in the world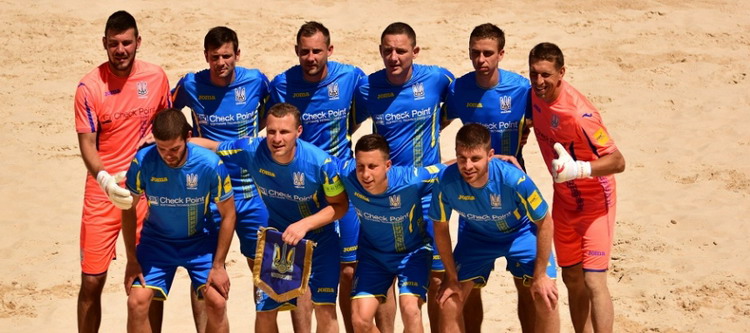 Eugene Varenytsa's wards remain among the top 25 in the international ranking of the World Beach Soccer Organization.
The World Beach Soccer Organization (BSWW) has released an updated national team ranking in March 2020. Ukraine's national team occupies the 23rd place in it. In our asset 751 points. Compared to previous registry, blue and yellow dropped to one place.
Portugal's world champion surpasses Brazil and is ranked first in 2017 world ranking.
Beach Soccer World Rankings
| | | |
| --- | --- | --- |
| Rank | The national team | Points |
| 1 | Portugal | 4266 |
| 2 | Brazil | 4245 |
| 3 | Italy | 3946 |
| 4 | Russia | 3923 |
| 5 | Iran | 2309 |
| 6 | Spain | 2252 |
| 7 | Японія | 2105 |
| 8 | Switzerland | 1994 |
| 9 | Senegal | 1762 |
| 10 | Paraguay | 1677 |
| ----- | ----------- | ----- |
| 22 | Argentina | 761 |
| 23 | Ukraine | 751 |
| 24 | France | 648 |
| ----- | ----------- | ----- |